Julia Fox has been all over the news recently and now she is making her stand on the rumors clear.
According to reports, there were some rumors surrounding the new couple, Ye and Julia that there was trouble in paradise as she deleted some of the pictures with Ye from her social media and unfollowed a couple of accounts. But on Sunday, the actress took to her social media to shut down the rumors via a short video stating, "Guys, relax. I unfollowed the fan accounts because I was tired of seeing myself, okay? Suddenly Instagram was not a fun place anymore. And I took the fucking photos down because I read the comments and everyone was like, 'Oh my God, you clearly only posted photos where you looked good in.'"
It was recently reported that the two are in an 'open relationship' and are allowed to see other people as well. A source close to Julia Fox shared, "Their bond transcends typical norms because they're evolved beings who just want each other to be happy. There is no jealousy or bad vibes." The news came after Kanye West was spotted with an Instagram model and Kim Kardashian look alike Chaney Jones in Los Angeles on Monday.
Another source confirmed the speculation about the couple being in an open relationship and stated, "Kanye is busy. He has his album. He's got a million things going on work-wise. He designs, he produces, all of that takes time. And he is dealing with his divorce. Kanye very much likes Julia, but it's a new situation and they aren't boyfriend and girlfriend. They are dating. The relationship doesn't have a title yet. He only met her five weeks ago. Only time will show if this will stick."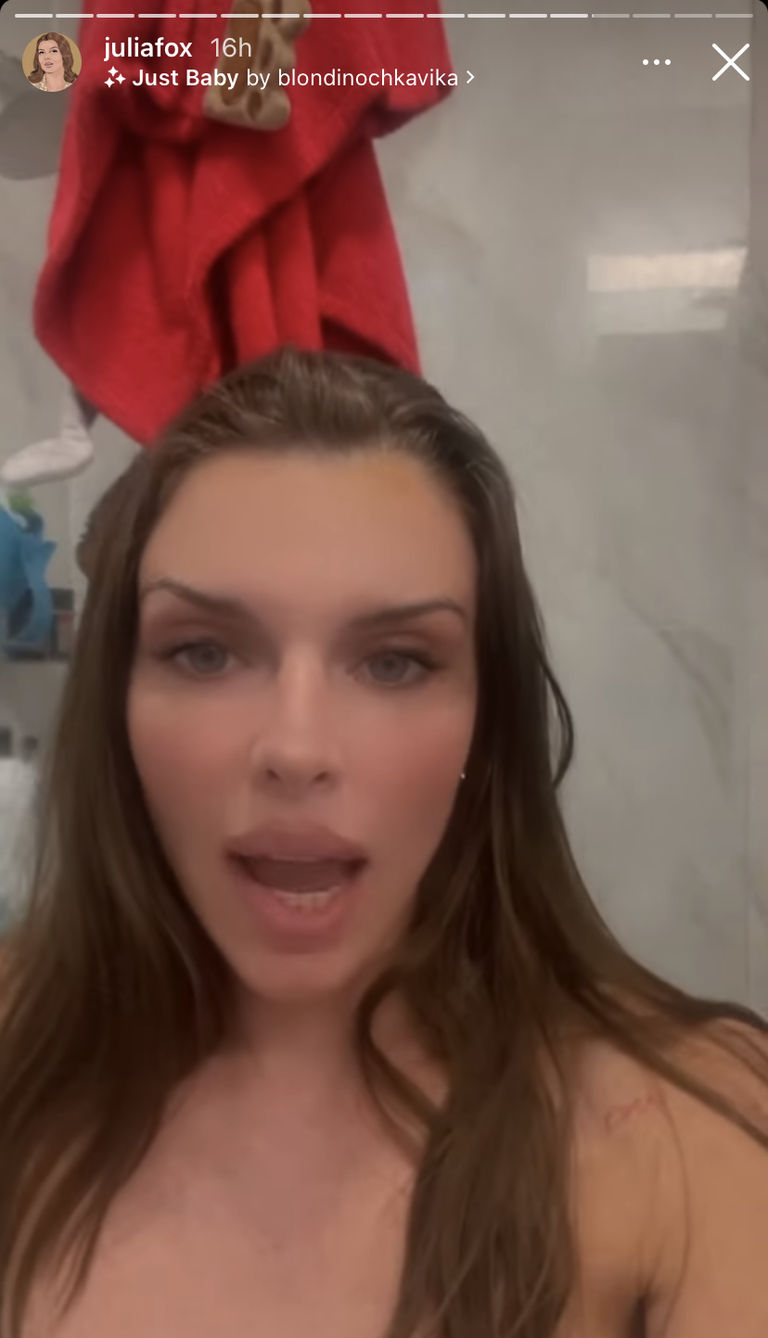 The speculations of Julia and Kanye going their separate ways also come amid a turbulent weekend for the Grammy-winning artist who took a dig at his estranged ex-wife Kim Kardashian and blasted her on social media for letting their daughter North West use TikTok. But a source close to Julia shared with Page Six, "Julia's been in the same predicament, so she understands that divorces are messy and when kids are involved it makes it almost impossible. She just wants them to resolve their issues."
It is not the first time that Julia Fox has been forced to defend her relationship with Kanye West as, during an episode of the Forbidden Fruits podcast, she mentioned that people have assumed that she is dating Ye just for fame and success which is absolutely not true. She said, "It's funny cause I'm getting all of this attention, but I really couldn't care. People are like, 'Oh, you're only in it for the fame, you're in it for the clout, you're in it for the money.' Honey, I've dated billionaires my entire adult life, let's keep it real. When I was younger, I was such an attention seeker. I mean like 'climb on top of the bar.' It was always like 'eyes on me.' I had to get on stage at the concert. I had to make everything about me—every situation about me. And as I got older and did work on myself, now I don't need it or care for it or think about it. I don't read any of the headlines or even see [them]. I just don't really care."
In a recent podcast interview with Alex Cooper on 'Call Her Daddy' she revealed that she is not intimidated by the idea that Kanye 'Ye' West still wants to work things out with Kim Kardashian. She said, "I'm sure there's still some residual feelings, and that's normal, it's human. I also know that he's with me now And that's al that matters." Julia Fox shared with Alex Cooper that although they have not discussed their romantic status formally she calls him boyfriend and he calls her girlfriend.
Julia added, "Time will tell, you'll just see. Obviously it looks a certain way, but people don't know that conversations happening behind the scenes, and you know I've been around." The actress also addressed the fact that she has been compared to Kim Kardashian and said, "We've worn some of the similar looks, which I knew at the time of wearing them. I knew that Kim had worn it previously. But I thought it was cool that she had worn it. It is unfortunate because women are always being pitted against each other and obviously there's 10 years of history that they have prior and I don't want to ever like step out of line and speak on something that I have no place speaking on."