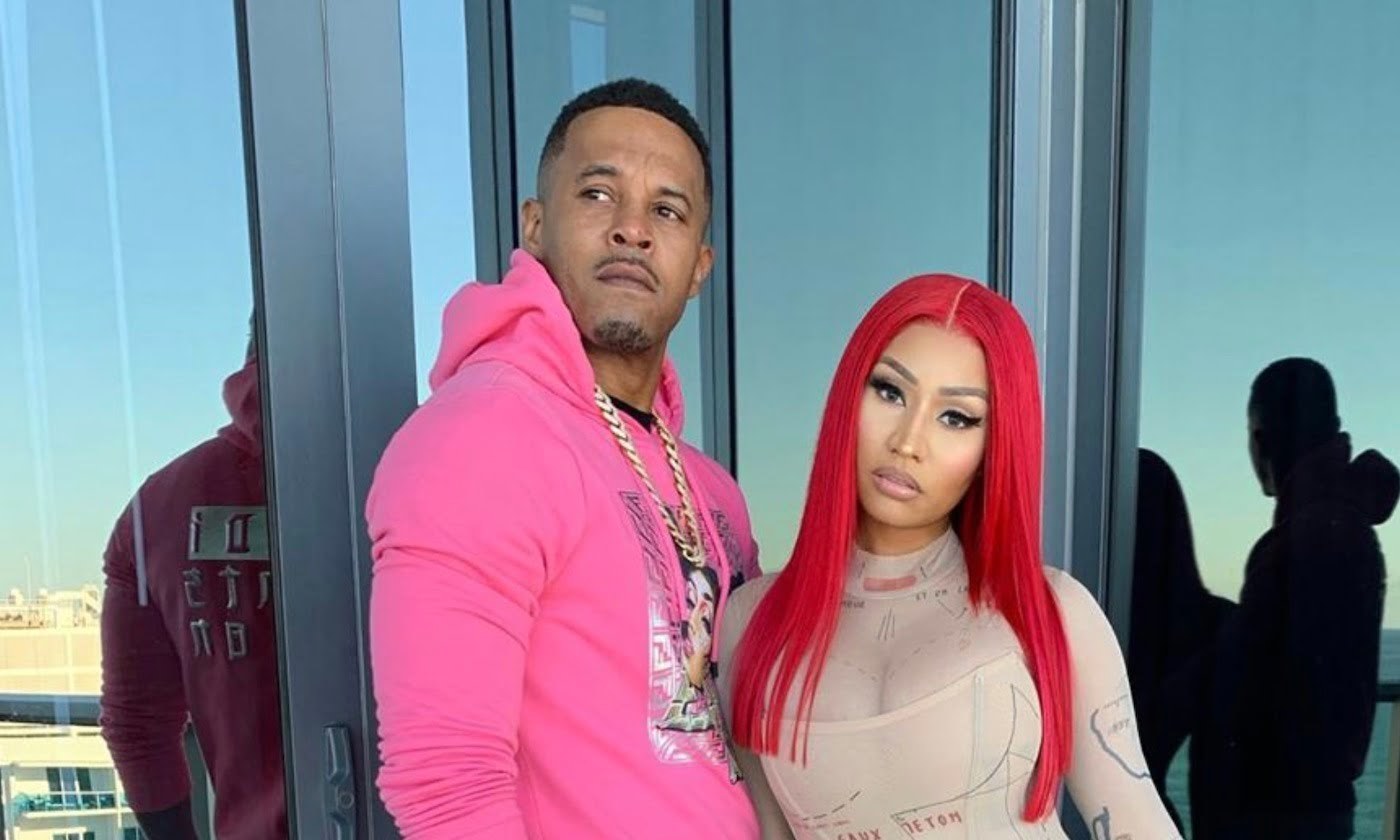 Kenneth Petty was sentenced to in-home detention.
During a hearing held in Los Angeles, Nicki Minaj's husband, Kenneth Petty, was sentenced to one year in-home detention, and three years of probation, and fined after he failed to register as a sex offender after he pleaded guilty to the charges against him in September.
The public information officer for the U.S. Attorney's office from Los Angeles said in a statement to Entertainment Tonight that U.S. District Judge Michael W. Fitzgerald after Kenneth Petty plead guilty to one count of failing to register as a sex offender in September 2021 sentenced him to three years of probation, one year of home confinement, and a $55,000 fine.
The punishment was imposed even though the prosecution had suggested 15 months in jail and five years of supervised release. Additionally, it is said that prosecutors advocated against home confinement because they believed Kenneth Petty's multimillion-dollar property in a wealthy gated enclave wouldn't constitute sufficient punishment.
The reason why Kenneth Petty was asked to register as a sex offender comes after an incident that took place in 1994 when Jennifer Hough who was 16 and Kenneth Petty, who was also 16 at the time filed a complaint that he raped her at knifepoint before she hit him with a bottle and escaped and Kenneth was later charged with first-degree rape. Kenneth Petty initially denied the allegations, but he pleaded guilty to attempted rape and served four years in prison before the Judge ordered him to register as a sex offender.
At the court, Kenneth Petty said that he is very ashamed, embarrassed, and disrespected his wife's brand and added that there are no excuses to justify his actions, and he admitted that he broke the laws and thanked the court for giving him a chance to speak.
In 2019, Kenneth Petty was charged when the police learned that he had not registered as a sex offender as he was required to do in the state when he relocated from New York three years earlier, he was arrested at a traffic stop in Beverly Hills. Kenneth Petty is a category 2 registered offender in New York, which means that authorities there believe he poses a "moderate risk of repeat offending."
Jennifer Hough had filed a lawsuit stating witness intimidation, deliberate infliction of mental distress, negligent infliction of emotional distress, harassment, assault, battery, sexual assault, and sexual harassment against Nicki Minaj and Kenneth Petty.
Nicki Minaj has supported her husband and responded to individuals who persisted in criticizing Kenneth Petty's criminal record in a 2018 Instagram post. She wrote that Kenneth was 15 and Jennifer was 16 at the time and they were dating, but the Internet did not accept the explanation from the rapper in favor of her husband. She also composed a letter to the court, she also mentioned how she had seen Kenneth Petty change over their 20 years of friendship and the potential effects his imprisonment would have on their kid. Without a doubt, Nicki wrote, their boy would experience anguish if he learned that his father had been stolen from him.

According to TMZ, Kenneth Petty tried to have his name taken off the registration in August 2021 on a technicality. Kenneth Petty claims that because he was imprisoned at the time of the hearing, someone faked his signature and that he was never given the option to contest the risk level that had been assigned to him. He was found guilty of one count of attempted first-degree rape in 1995 and received a sentence of 54 months in jail, which he spent for over four years.
In an email obtained by PEOPLE, Nicki Minaj's attorney, Judd Bernstein was pleased that Jennifer Hough's attorney have thought it through and removed Nicki Minaj from the complaint. Judd subsequently went on to say that their actions in seeking to sue Nicki represent the worst in the legal system bottom-feeding lawyers who look for frivolous lawsuits against celebrities in the hopes of getting paid if they can dig out enough dirt. The lawyer stated that this is just the start of Nicki and his efforts to hold them accountable for their despicable behavior through monetary fines and, if the court so orders, disciplinary punishments.