Shia LaBeouf has thoughts to share about Olivia Wilde's claims on her dropping him from the movie.
Recently, Olivia Wilde, during an interview with Variety, shared why she decided to drop Shia LaBeouf from the movie "Don't Worry, Darling," stating that his acting methods were something she couldn't work with and thus she had to drop him and later mentioned that she had to protect the stars of her movie and make them feel comfortable.
Shia LaBeouf addressed allegations that she had fired him from her future film in an email to Olivia Wilde. Additionally, he forwarded text messages and included a video that Olivia Wilde allegedly sent him on August 19, 2020, two days after he claimed he quit. Shia said in his letter that he was inspired to write this email by an article Olivia Wilde just published in Variety. He continued by saying that he is really touched by her praise for his work and that it was enjoyable to read. However, he expressed some confusion at the narrative she is crafting—that he was sacked from the movie—and said that it left him feeling uneasy.
Shia started the letter by writing that he hopes Olivia Wilde is motivated, fulfilled, inspired, and well at this time. Every night, he prays for her and her family's health, joy, and everything that God would grant him. Every night before he goes to sleep.
Shia continued that as far as he could remember, the reason he is not a part of the movie is because the actors of the movie and he couldn't find the time to rehearse and he had to take a step back. Shia mentioned that he had included a text exchange between them to remind her that he had decided to quit the movie. Shia also mentioned that his text exchange with Tobey Emmerich is also attached.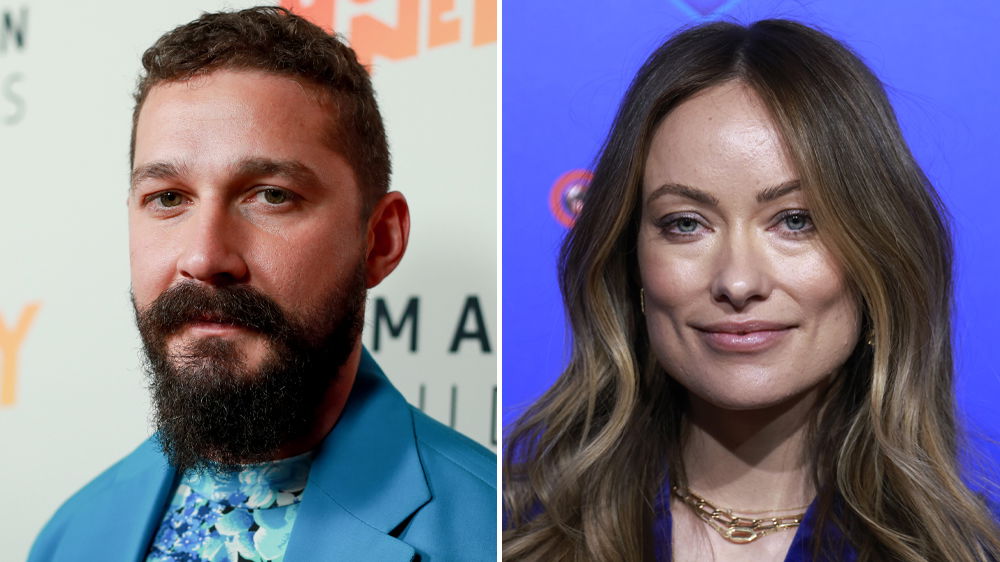 The actor, who recently announced that he had converted to Roman Catholicism, went on to say that while he understands that the press run for Don't Worry Darling is now underway and the news of his dismissal is attractive clickbait, he is still persona-non-grata and may remain so for the rest of his life. He also said that, when speaking of his daughter, whom he shares with Mia Goth, he frequently considers the articles she will eventually read when she is old enough to read and understand things.

In response to the allegations made by FKA Twigs, Shia LaBeouf said that while his mistakes with Twigs were fundamental and genuine, the story that has been told about them is not accurate. The actor said that he had chosen to remain silent since he is attempting to handle a complex matter with respect for her and the truth. There is a time and place for dealing with such things. He won't ever have a court date to deal with the facts in this case, with her video and his "termination." Shia added that lies may become true if they are spread far enough and because of this, it is much more difficult for him to dig himself out of the hole he had created with his actions and to be able to support his family.

Shia LaBeouf further said in his letter that firing him from Don't Worry Darling never happened but it was him who decided to leave the movie, and said that while he understands the attractiveness of pushing that story because of the current social landscape and the social currency that it brings, it is not the truth. Shia LaBeouf added that he is humbly asking Olivia Wilde, the director of the movie, as a person to make things right, that she correct the narrative as best she can. The actor expressed his hope that none of this hurts her and that her film is successful in all of the ways Olivia desired.
The text exchange between Shia LaBeouf and Olivia Wilde that he attached was from the time of production. Olivia Wilde seemingly sent him a message the night before he officially resigned from production after meeting him and speaking to him, in which Olivia Wilde thanked Shia for letting her be a part of his thought process and added that she understands that it's not fun and it does not feel good to say no to someone, and she respects his honesty. Shia wrote back to her that he is honored that she was willing to go there with him, for him to tell a story with her, and added that he was gutted because it could have been something special. He mentioned that he wants to make clear how much it means to him that she trusts him, and concluded that that's the gift he'll take with him.
Shia also shared a video in which Olivia is heard saying that she is not ready to give up on this yet and she is too heartbroken and wants to figure things out. She continued that she thinks this might be a bit of a wake-up call for Miss Flo (Florence Pugh), and added that she wants him to know that he is open to giving this a shot with her, with them. Olivia said to Shia about what if they can make peace—and she respects both his and her points of view—but if they can do it, what does he think? She added that if she fully commits, if she honestly puts her mind and heart into it at this time, and if they can make peace. Exists any hope? Will he inform her? Olivia Wilde contacted Shia LaBeouf once more between August 16 and August 20, 2020, saying that he does not have to be in her movies, but he should never doubt her adding that the pinky promised and that means something in my house.
Shia also highlighted his daughter Isabel in his letter, who is five months old and just starting to laugh in its whole, as well as the fact that he and his partner Mia Goth have reconnected and are working toward creating a happy family based on respect and love. The actor added that he has embarked on a journey that feels redemptive and righteous (dirty word but fitting). Shia said that he has been sober for 627 days and has a moral compass that he never had before his profound humbling, which took place over the course of the previous year and a quarter of his life. He admitted that he tried to make peace with Olivia Wilde a few months ago, and he still harbors the dream that one day she would have a place in her heart to forget about their failed partnership.
After Shia LaBeouf left, Harry Styles was casted as the male lead and it was revealed that Harry Styles was always the first choice for the role of Jack opposite Florence Pugh's Alice. The movie comes out on September 23rd.