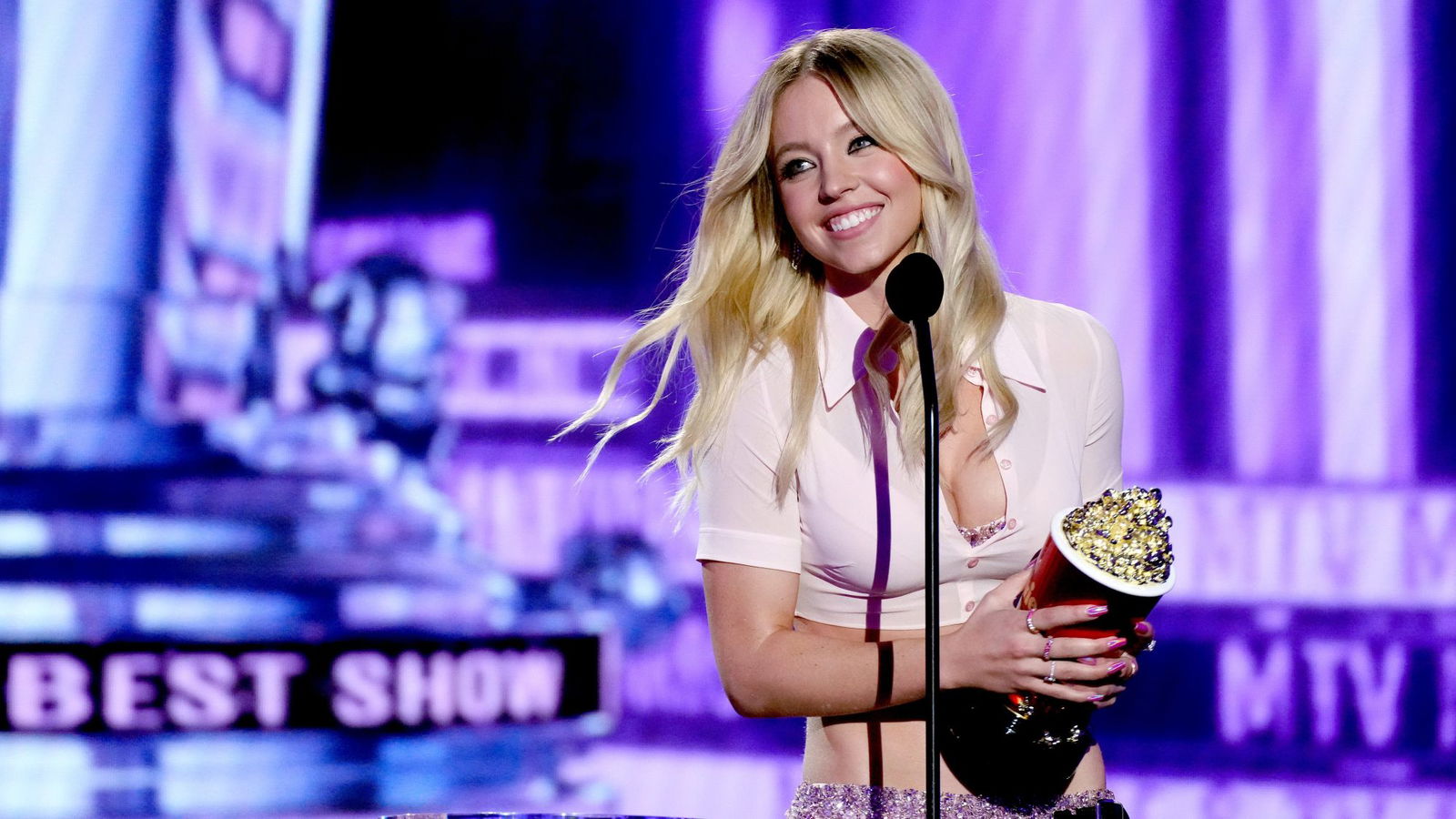 On June 5, 2022, the Barker Hangar in Santa Monica, California hosted the 2022 edition of the MTV Movie and TV Awards. Vanessa Hudgens and Tayshia Adams hosted the presentation with Vanessa Hudgens presenting the first half for film and scripted television series and Tayshia Adams hosting the second half for reality television honors (MTV Movie & TV Honors: Unscripted).
The show was broadcast on Paramount Media Networks' channels and streamed on the company's Paramount+ service. For the performance, Swae Lee and Diplo collaborated for the first time on a live broadcast performance of "Tupelo Shuffle" from the Elvis Presley film soundtrack.
Here are the winners of MTV Music and Tv Awards 2022:
Scripted Categories
Best Movie- Spider-Man: No Way Home
Best Show- Euphoria
Best Performance in a Movie- Tom Holland, Spider-Man: No Way Home
Best Performance in a Show- Zendaya, Euphoria
Best Comedic Performance- Ryan Reynolds, Free Guy
Best Hero- Scarlett Johansson, Black Widow
Best Villain- Daniel Radcliffe, The Lost City
Best Kiss- Poopies and the snake, Jackass Forever
Most Frightened Performance- Jenna Ortega, Scream
Best Fight- Cassie vs Maddy, Euphoria
Best Breakthrough Performance- Sophia Di Martino, Loki
Best Team- Tom Hiddleston, Sophia Di Martino, Owen Wilson, Loki
Here for the Hookup- Euphoria
Best Song- On My Way (Marry Me)- Jennifer Lopez, Marry Me
Best Musical Moment- Dance With Me, Heartstopper
Unscripted Categories
Best Music Documentary- Olivia Rodrigo; driving home 2 U (a SOUR film)
Best Docu-Reality Show- Selling Sunset
Best Reality Star- Chrishell Stause, Selling Sunset
Best Reality Romance- Loren and Alexei Brovarnik, Loren and Alexei: After the 90 Days
Best Competition Series- RuPaul's Drag Race
Best Lifestyle Show- Selena + Chef
Best Unscripted Series- The D'Amelio Show
Best Talk/Topical Show- The Tonight Show Starring Jimmy Fallon
Best Host- Kelly Clarkson, The Kelly Clarkson Show
Best Breakthrough Social Star- Bella Poarch
Best Fight- Boscov s. Lady Camden- RuPaul's Drag Race
Best Reality Return- Paris Hilton, Cooking with Paris and Paris in Love
Generation Award- Jennifer Lopez
Comedic Genius Award- Jack Black
MTV Reality Royalty Lifetime Achievement- Bethenny Frankel
The Reality Royalty Award was given to Bethenny Frankel. A beautiful and heart-touching reel from The Real Housewives of New York City was aired before she stepped forward to claim the award. Bethenny is the sort of woman that can make you laugh, isn't afraid to be serious, and is exceedingly loyal unless she is wronged, according to Paris Hilton, who introduced the reality star.
Bethenny Frankel, according to Paris Hilton, is a hugely successful entrepreneur and philanthropist with a big heart who is always seeking ways to share her good fortune with others. Paris Hilton shared with the audience that Bethenny said to her once that one can't only exhibit the blossoms and ignore the thorns as it isn't even close to being fair to them. Thus Paris added that Bethenny, it's time for everyone to hand up your flowers, thorns, and all to you.

Bethenny remarked sarcastically when getting her prize that she looked after Paris Hilton when she was barely out of diapers, and now this is the announcement for their new reality show in which Paris changed my diapers. "That's Not Hot" is the title of the show Bethenny said. She went on to thank MTV as well as the audience for believing in a flawed but truthful individual. Bethenny remarked that all she ever wanted to do was make a difference, to leave an impression and that reality television allowed her to portray herself genuinely, to be honest about her flaws, challenges, breakdowns, and being alone and without a safety net.
She went on to say that if you take it one mistake at a time and construct your true journey, it's doable and that being honest, flawed, and unique is lovely. The reality TV personality stated that she is here to live her life honestly and on her terms. She praised the audience, saying that they have taught her so many life lessons and have been with her on this great trip since the beginning and that she is thankful to the public and her staff for supporting her when things become tough and tiresome all want to give up. She also expressed gratitude to Bravo, Andy Cohen, and the original cast of the show, The Housewives of New York City.

Bethenny added working hard and establishing connections, a degree of trust, and the appropriate people betting on you to run the distance are the keys to success. She praised Paul, her most devoted and loving partner, Bryn, her daughter, and everyone who has a goal, makes wise decisions, and plays the long game for her. The celebrity went on to say that while we all have to play checkers every day, the entire voyage is a giant chessboard, making informed decisions. She also added, to avoid the low-hanging fruit as the brightest apple is at the very top. Bethenny concluded her speech by saying all of this is a dream and everyone should work hard for theirs.
Bethenny Frankel is the second person to win this award after the cast of Jersey Shore: Family Vacation, who was the first recipient in 2021.
Congratulations to the winners.