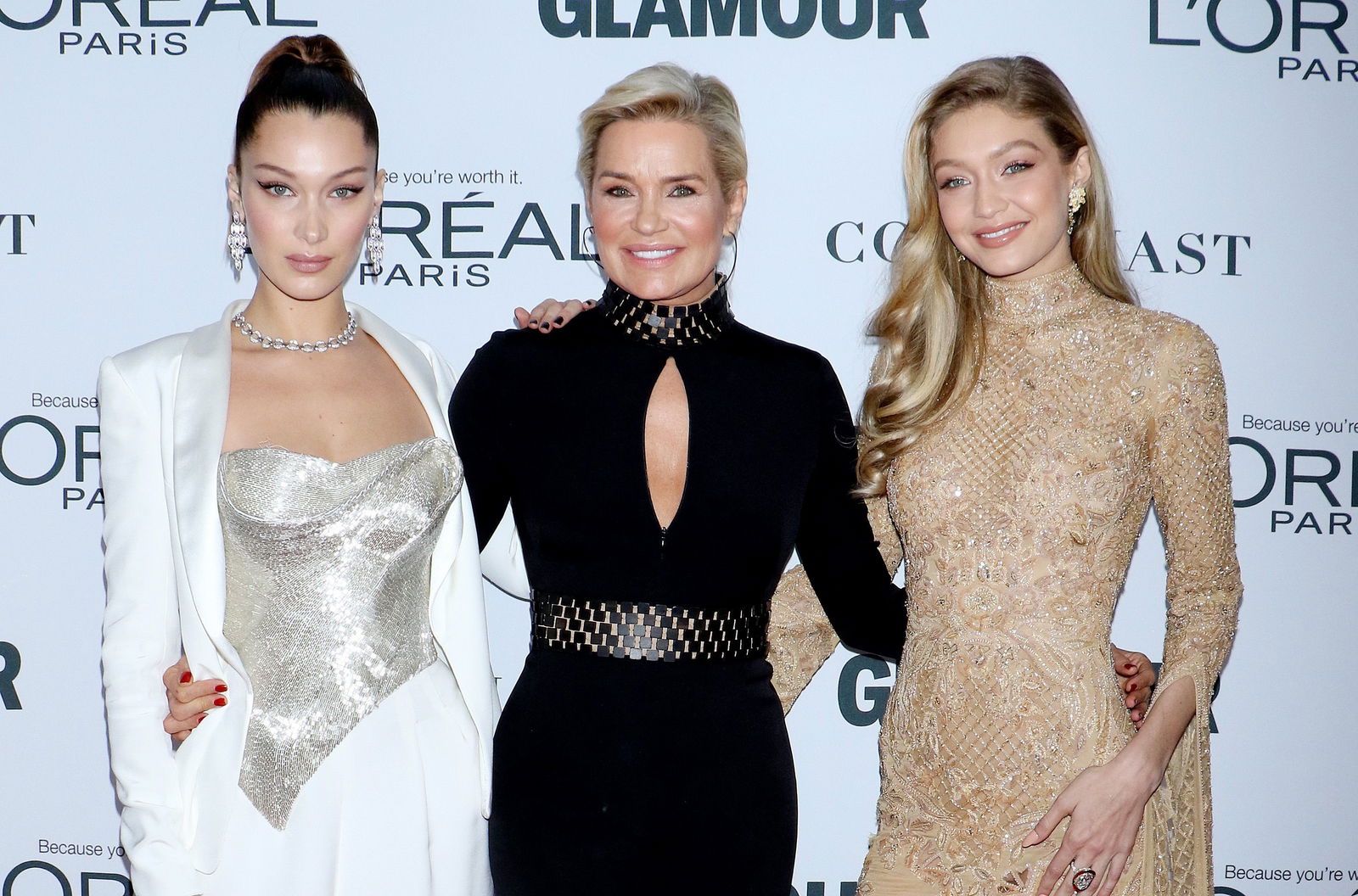 Yolanda Hadid shares a life update.
She made a comeback on social media after nine-long months as she shared an update about her life after her mother, Ans van den Herik, passed away at the age of 78 after a long cancer battle.
Yolanda posted a photo of herself enjoying the sunshine while sitting by the sea and wrote in the caption that she had taken a nine-month social media break to reflect on her life. The actress-model claimed that after losing her mother, she battled greatly with sadness, which was followed by a return of Lyme disease; the mental strain and bereavement had a significant negative impact on her immune system.
The former Real Housewives of Beverly Hills actress admitted that she was also affected by her phone addiction, which began to steal time away from being present in her life. She said that it's so easy to get caught up in other people's tales and forget to live and love your own and she remarked that sending a text is far simpler than making a phone call. Yolanda claimed that she had concluded that people were gradually losing the ability to communicate and that this was making us feel extremely lonely.
According to Gigi, Bella, and Anwar's mother, people still recall flip phones and pagers as a way to reach people without being under constant pressure to respond to emails, and messages, and spend countless hours scrolling through social media to the point of being wounded and frequently feeling uninspired. Yolanda claimed that the nine-month sabbatical had been a fantastic opportunity for her to start again, to break the habit of checking her phone 50 times per day, and to put her attention instead on her wellbeing and the present moment.
The former Real Housewives of Beverly Hills star claimed that time has calmed down and seems much slower; she now has more time to relax and read a book, spend time with friends and family, exercise her creativity, and, most importantly, spend time alone. Yolanda Hadid closed by saying she was eager to return and catch up with everyone.
Bella Hadid, Gigi Hadid, and Marc Jacobs left supportive comments on Yolanda Hadid's post with the words "We Love You" and "Welcome Back," respectively. In October of last year, Yolanda Hadid sent a message on her social media accounts wishing her daughter Bella Hadid a happy 25th birthday.
Happy birthday to her forever baby girl, Yolanda Hadid is so very proud of the strong young lady Bella Hadid has developed while navigating life with such compassion and grace! At the moment, Yolanda Hadid shared a carousel of adorable vintage mother-daughter pictures on her Instagram account. Bella's greatest gift to her was motherhood, and Yolanda added a thank you for letting her guide her while she learned so much about herself. The actress ended by wishing you a happy and healthy new orbit around the sun and assuring her companion that she would be there for her through all of life's ups and downs.
After a Belgian physician identified an active infection in her brain in 2012, the former "Real Housewives of Beverly Hills" actress was identified as having severe, persistent neurological Lyme disease. In 2016, Yolanda had a TVAM (Transvascular Autonomic Modulation) operation, which includes making a tiny incision and inserting a catheter into the jugular vein. The goal of therapy is to alleviate patients' weariness and brain fog, two common Lyme symptoms.
In her memoir, "Believe Me: My Battle with the Invisibility of Lyme Disease," Yolanda revealed the illness that once drove her to contemplate suicide. She wrote that she is such a fighter, but she had to surrender adding that God please just take her away in a wave. Yolanda Hadid wrote that she can't live like this one more day and urged the almighty to please carry her body away stating that she just want to disappear. The TV personality next wrote that her next thought is a clear image of her three children and it shifts her consciousness immediately and that's the only thing that keeps her from letting her drift and drown.