Spoilers ahead!!
The latest celebrities to grace the stage of The Masked Singer aired on Fox were Johnny Rotten and Natasha Bedingfield. The ninth episode of the show featured Johnny Rotten as Hester. Similarly, Natasha Bedingfield was unmasked to be the Pepper. The Group A Semi-Final of the sixth season of the show was one of the tougher competitions for the singers.
Apparently, no one guessed that it was Johnny Rotten under the Jester mask. Jenny McCarthy Wahlberg went on to say that her guess was Dee Snider while Ken Jeong thought it was Roger Daltry. Furthermore, Nicole Scherzinger's hunch was that the singer was Gene Simmons and Robin Thicke said that he could be Flea. Will.i.am, the guest panelist on the show said it could be Def Leppard, the lead singer of Joe Elliot. All in all, the whole panel was spectacularly wrong!
So, when Lydon got to be on stage, he said, "You've only got one life, and you must explore all the possibilities and be limited by no one for no reason." John Joseph Lydon, who also goes by the stage name Johnny Rotten is also famous for being the frontman of Public Image Ltd. The singer performed "I Am a Man of Constant Sorrow," a number by the Soggy Bottom Boys, and had also performed "School's Out" by Alice Cooper.
When the singer descended to talk during the show's voiceover, he relayed, "This show's a riot! So much fun. But it's very difficult because it's a completely different way of working." Referring to his 'wild card' status on the sets, he said, "As the wild card, I must seem like some sort of scallywag who's just bumped in at the very last minute. Haha! The other singers have all slogged their way through the season, and in comes the Jester, the man who came in from the cold."
Going on with his inside joke and the randomness of his selection, he revealed that it would be his wife who would enjoy his anonymous performance the most. He said, "The person who I think is going to get the biggest kick out of this is my wife. We've been together for 45 years. But unfortunately, her health isn't what it used to be. But no illness can stand in the way of how much I love her. And when she sees this, it's going to be a complete blast to her. And she'll know it's me without a doubt."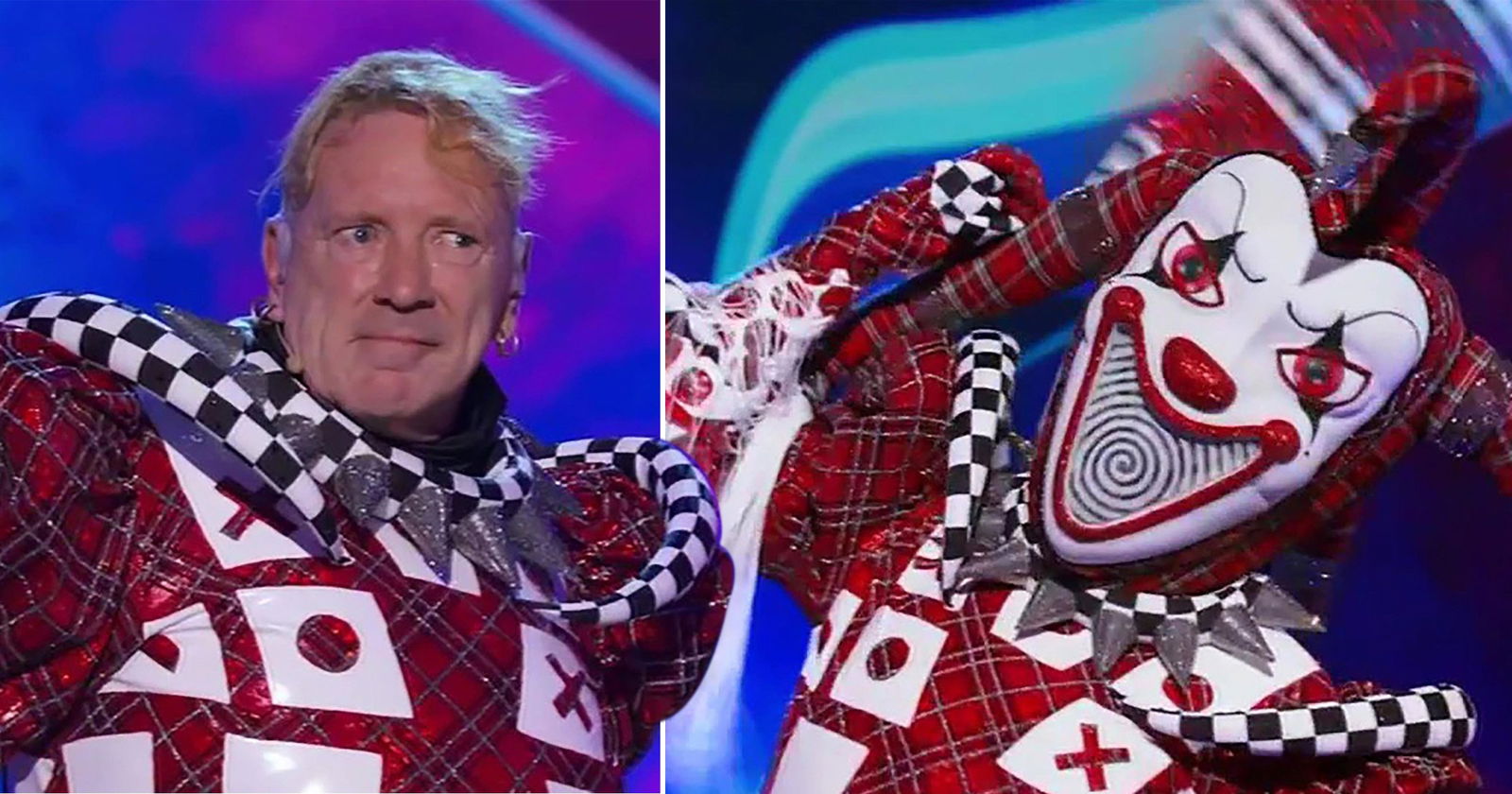 But before his identity was finally revealed as being "The Masked Singer," the songwriter had foreshadowed his identity, yet to no avail judging from all the answers of the panel. He said, "I've been called an icon. You could say I've changed the course of history. I've even been voted one of the 100 most influential people of all time. But I've also been called a scoundrel. I've offended heads of state, been banned from famous venues."
While this might seem like quite unlikely qualities to be in one of the 100 most influential people, Rotten carried on, "Though, in reality, I'm not a bad guy. In fact, that's why I'm here. To show the world I'm a lovable, sensitive, multi-faceted clown who just wants to make you laugh. I'll do whatever it takes to entertain this court, and that's no joke."
On the other hand, the singer who performed under the gigantic mask of Pepper seemed to get one of the panel judges quite clear of her real identity. It was Nicole Scherzinger who got Natasha Bedingfield correct while Jenny McCarthy Wahlberg thought that it was Dido. Ken Jeong went with Pink, and Robin Thicke answered her to be Mandy Moore. On the wildest side, Will.i.am went on to say that she could be Sia.
The British singer masked as Pepper performed "Sign of the Times" by the One Direction alum Harry Styles. Her other songs were Jealous by Labyrinth and No Tears Left to Cry by Nickelodeon starlet Ariana Grande. If she was chosen to continue at the show, Bedingfield had decided her next performance to be All By Myself by Eric Carmen.
While Johnny Rotten was a pretty hard person to figure out behind the mask, it took only a couple of performances by Bedingfield before her fans were dead sure about her masked identity. Soon, keeping her identity under wraps was difficult as fans started dropping pepper emojis under her social media posts. The singer detailed the hardship as she said, "I'm just like trying to ignore it, and some people were like, 'I bet my house it's her.'"
Just like Rotten, Natasha Bedingfield was also another wild card contestant on the show and had to make do with the production of her performances just as she entered the competition. During an interview with Variety, Bedingfield shared, "And it's a huge show. I actually find the show very entertaining. And it was really fun to play it to my nieces and nephew. Get them to watch it and see, and obviously, I didn't tell them, but they knew instantly that it was me."
During her voiceover, she shared her initial days in the competition and how she coped with the whole motion of the game. She shared, "I had to adjust very quickly. I can't believe I made it to the semi-finals. My whole goal is to explore another side of myself. I had the good girl thing going for a long time, and with the Pepper comes a lot of spice and hotness and energy."
Then preceding her performance, the singer said, "Tonight I'm going to dig into my ability to tell a story. All the songs I've sung so far, they've got a lot of emotion in them, like recovering from pain. But the hardest thing I've ever experienced is watching the one I loved and cared for most face the unthinkable. I just remembered wanting things to get better, and this song reminds me of that."