According to reports, actress Lori Loughlin and her husband Mossimo Giannulli's Los Angeles area home was robbed of over $1 million worth of jewelry. The actress and the fashion designer were not present at the time of the robbery according to TMZ. A source added, "The family wasn't at home when the intruders broke in, but Lori still feels violated by what happened. It was a very emotional day for her."
According to reports by TMZ, the robbers who entered Lori and Mossimo's house were dressed in all black and wore masks and smashed a bedroom window, and stole $1 million worth of jewelry which was kept in a jewelry box of the actress. The reports have also mentioned that the authorities have suggested that it is very difficult to identify the suspects from the video footage that has been received from the home.
A representative of Lori Loughlin confirmed the news of the robbery in their Los Angeles house and also mentioned that a housekeeper discovered the incident and immediately contacted the police. Law enforcement says that it's unclear if the couple was specifically targeted or if the robbers randomly chose their house. However, the police told TMZ that a South American burglary crew could be under suspicion and the police believe that the robbers travel to America execute robbery and then flee the country.
The investigation is under process. A representative of Lori also shared with TMZ that the actress is grateful that nobody was hurt and added, "She says material stuff isn't the most important thing in life, it's family and love."
The incident comes just a few days after the actress Lori Loughlin's close friend and co-star Bob Saget's tragic passing away. Bob Saget was discovered in his hotel room in Orlando, Florida on January 9th, 2022 where he had traveled for a comedy show tour. Lori and Bob worked together on a successful and very popular sitcom, 'Full House', and after his news of passing away, Lori shared a heartfelt tribute via a statement to Hollywood Life, "Words cannot begin to express how devastated I am. Bob was more than my friend; he was my family. I will miss his kind heart and quick wit. Thank you for a lifetime of wonderful memories and laughter. I love you, Bobby."
Bob Saget spoke highly of Lori Loughlin who played Aunt Becky on Full House and Bob even stood up publicly for the actress during her 2019 college admission scandal. In 2020, Bob said about Lori, "And you know when it gets down to it, there's so much going on and so many people have gone through so much and you know … if you love somebody then you have to make that, decision and [ask yourself] is this something that causes me not to love a person and I love her. She's a sweetheart." She attended Bob Saget's funeral recently along with her husband and fellow co-stars and friends from the sitcom including, John Stamos, Candace Cameron Bure, Jodie Sweetin, Dave Coulier, and Ashley and Mary-Kate Olsen. Other people who attended Bob Saget's funeral were, Dave Chappelle, Chris Rock, Jimmy Kimmel, Kathy Griffin, and Jeff Ross.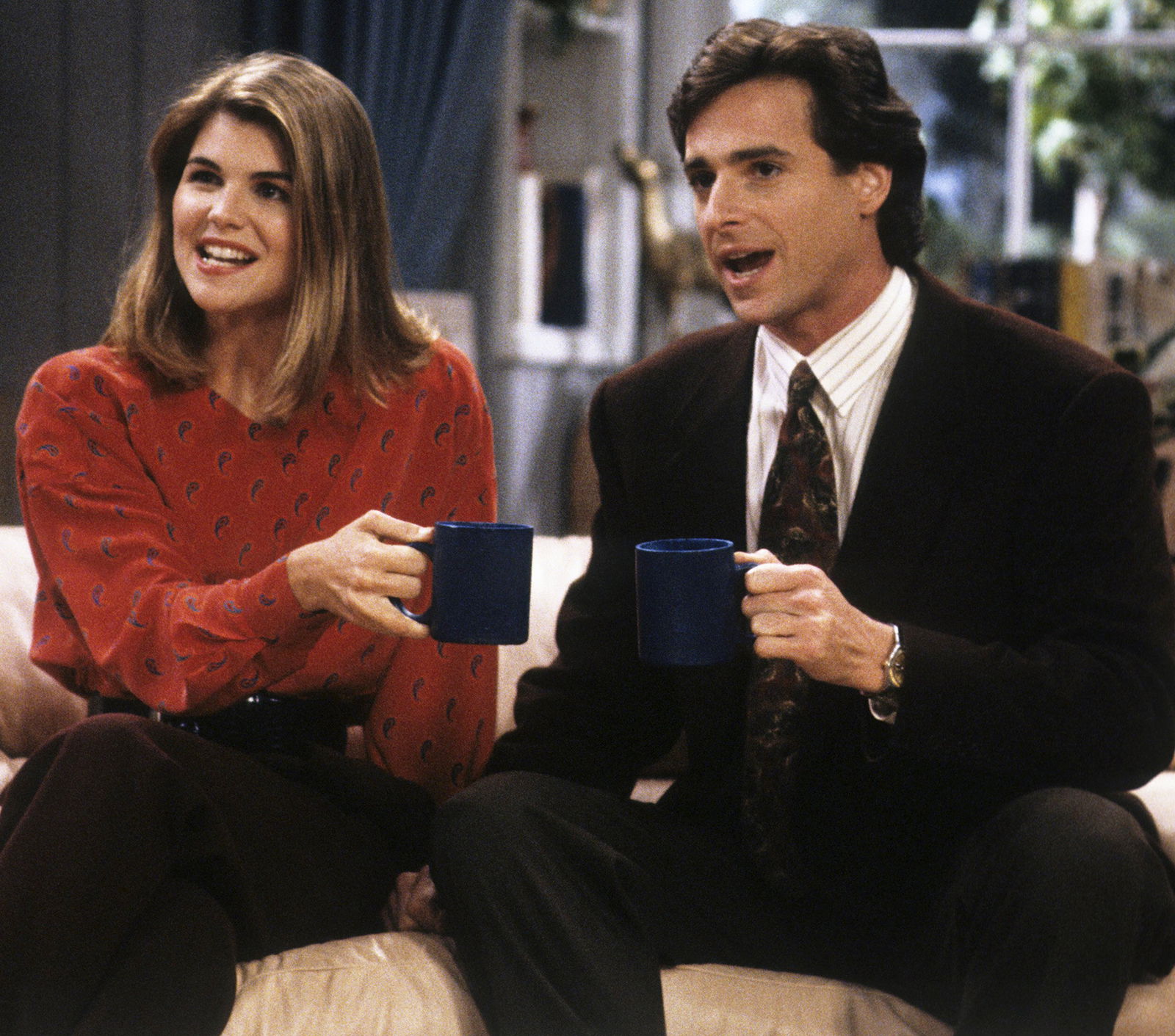 Lori Loughlin who has completed her two-month jail stint is now gearing up to make a return on TV as she is going to reprise her role on "When Hope Calls", where she plays Abigail Stanton. A source added, "Lori can't wait to get back to work, she has been waiting a long time to get back on set. Lori is looking forward to the future and is ready to get back to filming When Hope Calls. Everyone on set is very excited to have Lori back. The crew is aware of the scandal she went through but strongly believes she deserves a second chance."