David Dastmalchian, who plays the malevolent Piter De Vries in Denis Villeneuve's "Dune," talks to The Hollywood Reporter about his life-changing year. He rose to prominence as a result of his outstanding supporting appearances in films such as Prisoners. Dastmalchian authored and starred in "Animals," a semi-autobiographical independent film that premiered at the 2014 SXSW Film Festival and gained critical acclaim.
During the interview, David shared that he knew that Denis was making Dune, but he was not sure if there was any place for him in the movie or not, but he did get a call from the director and said yes. The actor added that the director persisted in having him read the script before giving him an answer, but David just knew what he had to say. He also added that reading the script could not prepare him for the role. He added, "I got to read the script, but it couldn't prepare me for what happened when I walked onto his sets and saw the stages that he and Patrice [Vermette, production designer] had constructed. When you say your jaw dropped, my whole jaw fell off my face. It was constructed with such love and care and attention to detail."
On talking about his character, David Dastmalchian shared that by the time he reached the set, the look of the character Piter De Vries was already determined, and he gives the credit for the look to Donald Mowat, the hair and makeup designer, who he says had a stunning vision for the character. Davis shared that he had read the book and looked at the previous movie, and Donald's vision was what he felt his character would look like.
David added further, "Then I got to Budapest, and we did a makeup test where Donald and his team put me into the Piter makeup and it was so freaking amazing and terrifying. And then I got to go do a fitting for my costume. It was beyond my wildest dreams. It was this S&M-y, hellish, demonic-cult-like attire. Furthermore, it felt so perfect. I was blown away. I think Jacqueline West and Bob Morgan, who did the costumes, had as equally fantastic of an experience collaborating with Denis as every artist gets to have".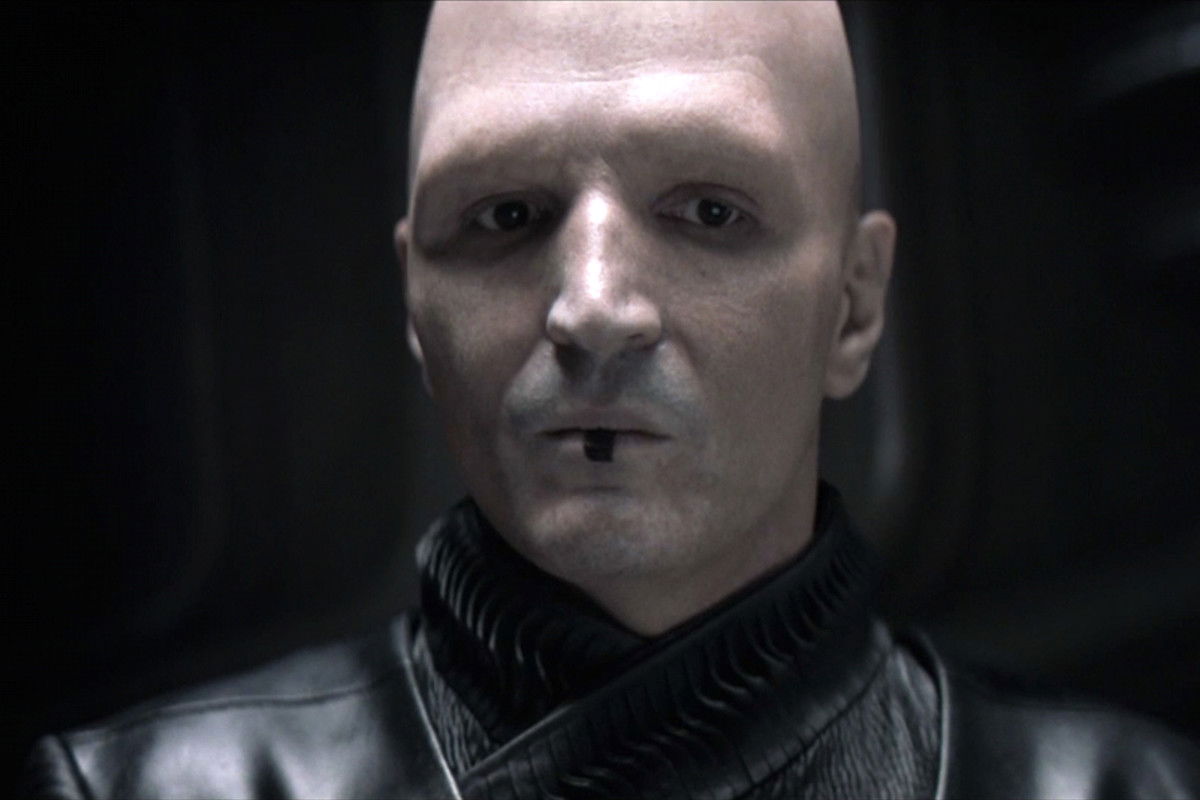 David Dastmalchian shared that Denis Villeneuve helped him with sculpting and shaping the character. He shares that Denis just kept peeling the risks away and allowed him to find himself within his vision of Piter. He further praised his co-star Dave Bautista and shared, "I had always heard about what an amazing human he was, and then I got to be on set with him, and he was such an incredible, kind, loving guy. His performance as Beast Rabban makes your hair stand on end. I was so impressed with his skills as an actor and his commitment to the role. I said to Denis, "This guy is incredible!" He's like, "I know, I know, right?"
On asking about his memory of Stellan Skarsgard as the Baron for the first time, David Dastmalchian shared that the actor as an actor has fascinated him. "The first time I latched on to him as somebody I looked up to was when I saw Breaking the Waves when I was in theater training and I had gone to the cinema," the actor added. The actor further shared that the first time he interacted with Stellan, he said he just used his voice, because he was enveloped in the stream of the scene, and he couldn't just go out and give his hand out in a casting chair.
Digging deep during his interview, he shared that he had a strained relationship with his dad growing up, and one of the things he struggled with the most was feeling that his father was critical of him and was hard to please. David Dastmalchian admits that he wondered if he ever earned his father's approval. He further added, "Thankfully, I reached a place in my life where I knew I never needed that. I didn't need anyone's approval. I only needed the approval of myself and the joy I got out of doing the things I would do with my life, and hopefully just the love and support of my family".
David shared the last text his father sent him quoting, "David, you have no idea how much I enjoy … in tears after reading about you, I'm so proud of you, which leads to tears of joy. Very, very proud of you. I love you very much. Keep up the great work. Love, your dad." He added that when he read the text from his father, he realized that his father was proud of him, especially after he got clean and sober. The actor is grateful for having so many experiences in life, stating that he got to be in a James Gunn film and Denis Villeneuve's Dune. "I get to travel the world and do these incredible things and I think on the outside, it really is, from the inside as well, a beautiful and joy-filled experience. It's also been so hard", he added.
Lastly, on Denis impacting David's goal, the actor added, "Denis has made such an impact on cinema because he has that imagination of a Spielberg, he's got that artistry of a Kubrick. But he has that rare courage to mine really deep into the dark corners of this experience".
Information Source: The Hollywood Reporter