Robert Pattinson wants to settle down and start a family!
Actor Robert Pattinson who is gearing up for the release of the highly anticipated The Batman in which he stars opposite extremely talented actress Zoë Kravitz on March 4th, 2022 is looking forward to having some time to plan his wedding and family post the release.
Robert Pattinson is in a relationship with Suki Waterhouse for almost three years and is looking forward to having some time for them post the release of the movie. A source close to the actor shared, "For the past few years, Rob has been working non-stop on films. But he has cleared his schedule completely following the release of Batman for a reason." The actor has been extremely private about his relationship with Suki Waterhouse but in his latest interview with GQ, Robert shared about Suki's impact on his decision making he shared that he wanted to conduct the GQ interview in London Zoo but shifted it to Holland Park and added, "I was talking to my girlfriend last night and she was, like, 'You know, people don't really like zoos.…' I'd been thinking about a metaphorical thing. But then I was thinking that's very wrong, a sad bear walking in circles. I just can't help it. I'll do it for every single element, every decision, in my life. What is the worst-case scenario for this decision?"
Robert Pattinson further shared, "The guy came around the other day, and he just randomly started talking about what a DC Comics fan he is. And I'm sitting there facing the other direction, and my girlfriend just keeps continuing the conversation with him. And I'm looking at her like: Shut the fuck up! Why are you doing this to me? She was very entertaining. Just talking to an obsessive fan."
An insider shared about Robert's plans to settle down soon and start a family, "Rob has kept his relationship with Suki private because they both know what it's like to have public relationships with famous celebrities play out in front of the world. What they have is special and their bond is unbreakable. They both want the same things in life – to get married and have a family together." The sources claim that Robert's family already loves Suki and she's like a daughter to them as she makes Rob so happy.
The insiders have revealed that the friends of the couple are expecting an engagement announcement soon as they can see it happening real soon and shared that the couple would prefer to keep things traditional and get married before Suki gets pregnant but are okay the other way around too. "Suki knows that she has met her person and she absolutely sees herself spending the rest of her life with him. They have definitely talked about marriage and having kids, and they're both on the same page and know that they want this in their lives. After quarantining together and braving out the pandemic together, they feel that they can get through anything", the source added.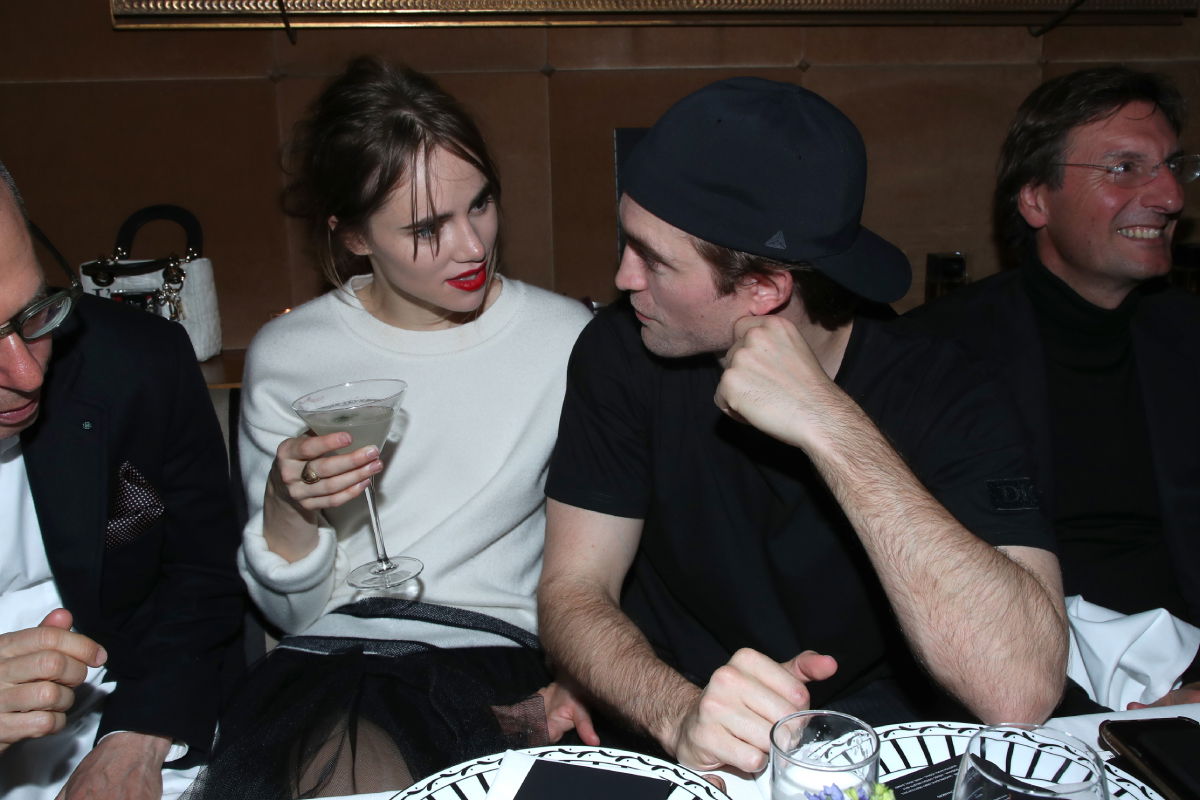 Talking about the highly anticipated 'The Batman', Robert Pattinson shared, "I haven't been this scared to a release of a movie in such a long time. need to be in the perfect balance of serotonin to watch my own stuff. I need to workout for two hours before, and I need to have an enormous amount of sugar and caffeine. So whenever I'm watching, I'm like, 'Yes!'" The actor further talked about how Suki's response to watching The Batman changed everything for him. He said, "It was really her reaction that kind of changed the entire thing because I'm pretty sure she's not normally into watching superhero movies. And just seeing that it was capturing her attention the entire time and then she held my hand and touched it [to her face] and I could feel a little tear. And I was like, 'No way!'"
Robert Pattinson shared in an interview with U.K's Sunday Times about why is he so private about his love life, "If you let people in, it devalues what love is. If a stranger on the street asked you about your relationship, you'd think it extremely rude. If you put up a wall it ends up better. I can't understand how someone can walk down the street holding hands, and it's the same as when I do it and a hundred people are taking your photo. The line between when you're performing and when you're not will eventually get washed away and you'll go completely mad."