Amber Heard's lawyer, Ben Rottenborn, will continue to examine Johnny Depp.
Johnny Depp was once again on the stand on Wednesday at the Fairfax County Court, Virginia, and his cross-examination lasted less than 20 minutes before the court adjourned for the day. Before his cross examination began, he continued with telling the jury and the judge about the incidents from his relationship with ex-wife Amber Heard.
Ben Rottenborn did ask Johnny Depp about the essay that Amber Heard wrote for The Washington Post in 2018 which did not mention his name before the court was adjourned and the actor replied that he thinks that it's easy to write a piece about someone and not exactly point a finger at them and added that there is always a sneaky way of writing things. Ben asked Johnny why he had not sued Amber Heard after she accused him of assault in 2016 and obtained a restraining order against him to which he said that he was advised by his attorney not to fight.
During a testimony, an audio was played for the jury in which Amber Heard could be heard saying that she hopes that Johnny Depp's son Jack's stepfather teaches him more about being a man than his father could. When Johnny Depp was asked how much Amber Heard brought his children into the arguments, he said "too often" and later explained that his kids did not have a relationship with Amber Heard towards the end of their relationship because he said that his kids were far more intelligent than him.
Johnny Depp and Amber Heard married in 2015 in an intimate celebration on his private island in the Bahamas, and he shared that his kids skipped their wedding because Lily-Rose and Amber Heard were not on good terms for several reasons. He also explained that Amber Heard and he did not have a prenuptial agreement and later when they discussed it, they had an argument and added that when she arrived in Australia in March 2015, she kept mentioning that she was not in his will, which he found to be a very odd statement to make.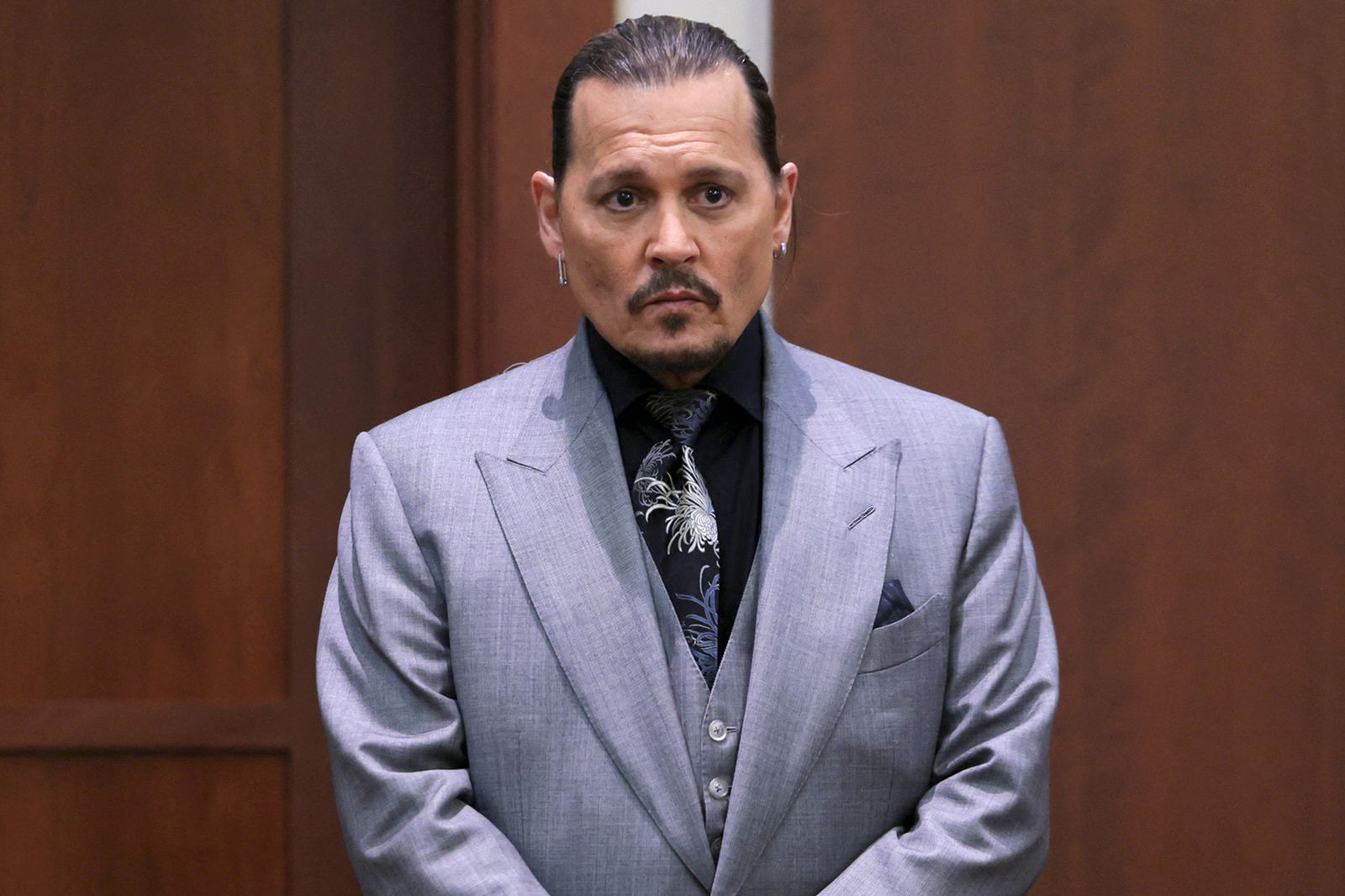 Johnny added that his kids, Jack and Lily-Rose, would not be around Amber Heard and had refused to be around her, and they did not like the way she treated him. According to another audio clip that was played, Amber Heard is telling Johnny Depp to stop being a fucking baby after admitting to hitting him during one of their fights. She is heard saying that she is sorry that she didn't hit him across the face with a proper slap, but she was hitting him.
Another audio mentioned Amber Heard apologizing to Johnny Depp for striking him and later expressing her anger and frustration over his unwillingness to stay in the same room as her and talk. He also mentioned that at one point, there was some accidental contact between the two of them during a fight in which Johnny Depp had to bear hug Amber Heard to stop her from hitting him. Johnny Depp said that as her sister Whitney Heard tried to stop the former couple from fighting, Amber Heard snuck into a roundhouse and nailed Johnny Depp on the cheekbone and mentioned that the incident took place on the top of the stairs of penthouse 5 in Downtown Los Angeles' Eastern Columbia Building.
Johnny Depp said that being with Amber Heard felt like he was dating his mother and explained that when you're in a relationship, you slowly realize that you're in a relationship with your mother because of the traits both women had in common. He added that his ex-wife found his weakness and had used it against him, but also stated that he stayed in his abusive marriage because of his childhood trauma and he did not want to fail or push her to harm herself, just like his mother tried to do when his father left.
The actor explained that he wanted to make things work and thought he could, but he failed. Johnny mentioned that Amber Heard had mentioned suicide a few times, which reminded him of his mother. In his opening statement, Johnny Depp mentioned that he started to feel that Amber Heard had pure hatred towards him, and eventually that escalated over the years.
Amber Heard's op-ed did not name Johnny Depp, but his 2019 court complaint states that the opinion was about him after she had publicly accused him of domestic violence in 2016 and had obtained a temporary restraining order against Johnny Depp.
Daniel Gutenplan, entertainment litigator, defamation expert, and a partner at Enenstein Pham & Glass, shared with People magazine that Johnny Depp right now has an uphill battle because defamation is hard to prove. He points out that Amber Heard's essay did not name Johnny Depp and does not detail any specific alleged events. It seems like an incredible general essay in that regard, and the defamation case has to be based on the facts and not an opinion. He finally added that it is very hard to say what is going to happen because no one has a clue.
Amber Heard has yet to take a stand and the trial is expected to last up to six weeks.