Sara Ramirez is a Mexican-American actress who is famous for playing Dr. Callie Torres on ABC's successful show Grey's Anatomy. The actress reportedly volunteered the addition of the character's bisexuality to the show, which went on to mark one of the earliest series regular queer roles on prime-time television. Sara played Dr. Callie Torres for 11 seasons and appeared in 239 episodes.
In August 2020, Sara Ramirez announced that they identify as non-binary and use the pronouns she/they, but later changed it to singular they in 2021. They are now gearing up to portray stand-up comedian and podcast host Che Diaz in the upcoming sequel to "Sex and the City," which is titled, "And Just Like That..." Sara recently opened up about how they feel about playing the first non-binary character in a successful franchise like "Sex and the City," which has managed to garner a lot of attention from the audience.
Talking about their character, Che Diaz, Sara said that Che is funny, smart, and a dynamic stand-up comedian and a podcast host who features Carrie Bradshaw, played by Sarah Jessica Parker. They added, "What I love about Che is that they are unapologetically themselves." They worked hard to get to where they are, and they're being presented as multifaceted, three-dimensional characters. Not only that, but they're not here to represent an entire community. They are here to represent one fictional character. And they happen to be huge fans of Carrie Bradshaw. " They added that they have always wanted to be a part of Sex and the City, so when the showrunner, Michael Patrick King, offered the role of Che Diaz, Sara Ramirez felt elated.
In one of her interviews, Sara added, "I feel really grateful that I got to step into this universe — this iteration, this continuation, if you will of Sex and the City to widen the world and to remind people that there are queer and trans people in the world who exist, who are empowered, who are dynamic or complicated, who are funny, who are smart, who are sexy. So you better believe that Che Diaz brings on the sex in the city."
Furthermore, they mentioned that Michael Patrick King told them that the character of Che Diaz was written for them and that they were only there to push the different storylines forward and inspire certain characters to question their own internalized oppression. Sara shared that Michael Patrick King and Sarah Jessica Parker have been very thoughtful and intentional with how they introduce the new characters on the show and how their storylines will impact the audience. They added, "We've also enlisted support from GLAAD to ensure that what we're putting out there is thoughtful and intentional and is in line with the kinds of stories that we want to be represented on television as far as non-binary representation is involved. I appreciate all the ways that I have felt supported. We have incredible writers in the writer's room; one person that I'm a huge fan of is Samantha Irby, who is one of our writers who also happens to be queer and black. I'm grateful for Sam's input, contribution, and participation in this particular reboot. "
Sara talked about their beloved character, Dr. Callie Torres, and shared that they were concerned about how the LGBTQIA+ community would view them and how the LGBTQIA+ community within the industry would view them since there are a lot of powerful gay people at the top, whether they are out or not. They added, "I knew and Shonda knew and everyone else in the writer's room knew that we weren't going for perfection, we were going for progress. And I know that our community has been wonderful in embracing that notion, even if our community may not always be great at practicing it".
Michael Patrick King shared, "Everyone at And Just Like That... is beyond thrilled that a dynamically talented actor such as Sara Ramirez has joined the Sex and the City family. Sara is a one-of-a-kind talent, equally at home with comedy and drama, and we feel excited and inspired to create this new character for the show".
The actress was honored with the Trailblazers Award by the New York LGBT Center in 2017, and the Ally for Equity Award by the Human Rights Campaign Foundation in 2015. In 2016, at the True Colors Fund's 40 to None Summit, actress Sara Ramirez gave a speech that went viral. In it, they described themselves as being a "multiracial woman, a woman of color, queer, bisexual, Mexican-Irish American immigrant." According to GLAAD, a significant LGBTQ+ non-profit in the United States, they have spoken about homelessness, HIV and Aids prevention, and anti-bullying activities among LGBTQ+ people.
Cynthia Nixon, who plays Miranda on the show, identifies as queer in real life and is married to LGBTQ+ rights activist Christine Marinoni, is running to become New York's first openly gay governor and is directing a lesbian drama on Broadway. So, according to the audience, they would love to see if one of the potential plot lines of the sequel could be a character identifying as bisexual.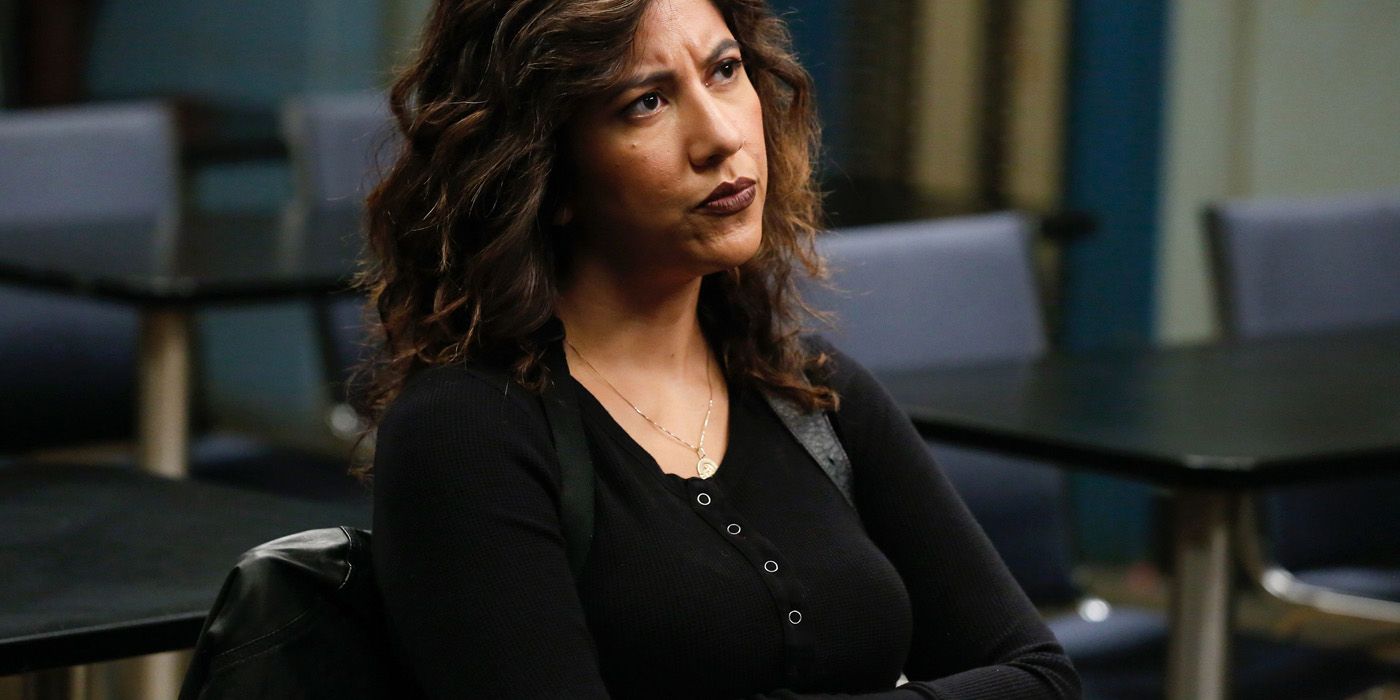 When actors who are celebrated on-screen come out of their shells and talk about their sexuality when it's needed in the world, it means so much to them, along with the audience who celebrates them. Each portrayal, whether it's Stephanie Beatriz, who plays Rosa Diaz on Brooklyn Nine-Nine, Viola Davis, who plays Annalise Keating on How to Get Away With Murder, etc., opens the door for another multi-faceted portrayal to burst through; and each portrayal increases the likelihood of some awkward kid at home.
Singer Demi Lovato also came out as non-binary, as they tweeted, "I am proud to let you know that I identify as non-binary & will officially be changing my pronouns to they/them moving forward." In a 2018 piece for The Conversation, University of Nevada sociologist Georgiann Davis argued that the word "non-binary" is becoming more popular as more people in the United States identify as anything other than male or female, or the sex they were assigned at birth.