The drama with 'Sex and the City' sequel, 'And Just Like That' is never-ending!
The drama with 'And Just Like That' continues as the fans and viewers are now demanding justice for one of their beloved characters on the show. The character of Steve Brady is portrayed by actor David Eigenberg has now caught everyone's attention and how the writers are trying to ruin a perfectly written character especially when the series is almost at its end.
The romance between Steve Brady and Miranda Hobbs played by Cynthia Nixon had its share of ups and downs before the couple found their way back to each other in the final season of 'Sex and the City' and welcomed a son, Brady. Following the first movie of 'Sex and the City', it was shown that Steve Brady cheated on Miranda and after talking and taking advice from Carrie Bradshaw, Miranda decides to go to therapy and make things work with Steve. They finally work for their relationship and makeup on the Brooklyn Bridge.
And now for 'And Just Like That', just like everyone David Eigenberg also expressed that he felt scared to return as Steve Brady. He explained, "It's been 20 years since the TV show almost. I've always been an in-and-out guy. I say that on Sex and the City! I pop in and pop out, so I was trying to find my sea legs a little bit. But it was fun, we snapped back into it. It's always great seeing the same lovely faces." Talking about the relationship between Steve and Miranda, David shared that the two of them have grown a lot and there is a lot of love between them and added, "There really is, and they've raised a great kid and the horizon holds the future and we'll see where they go."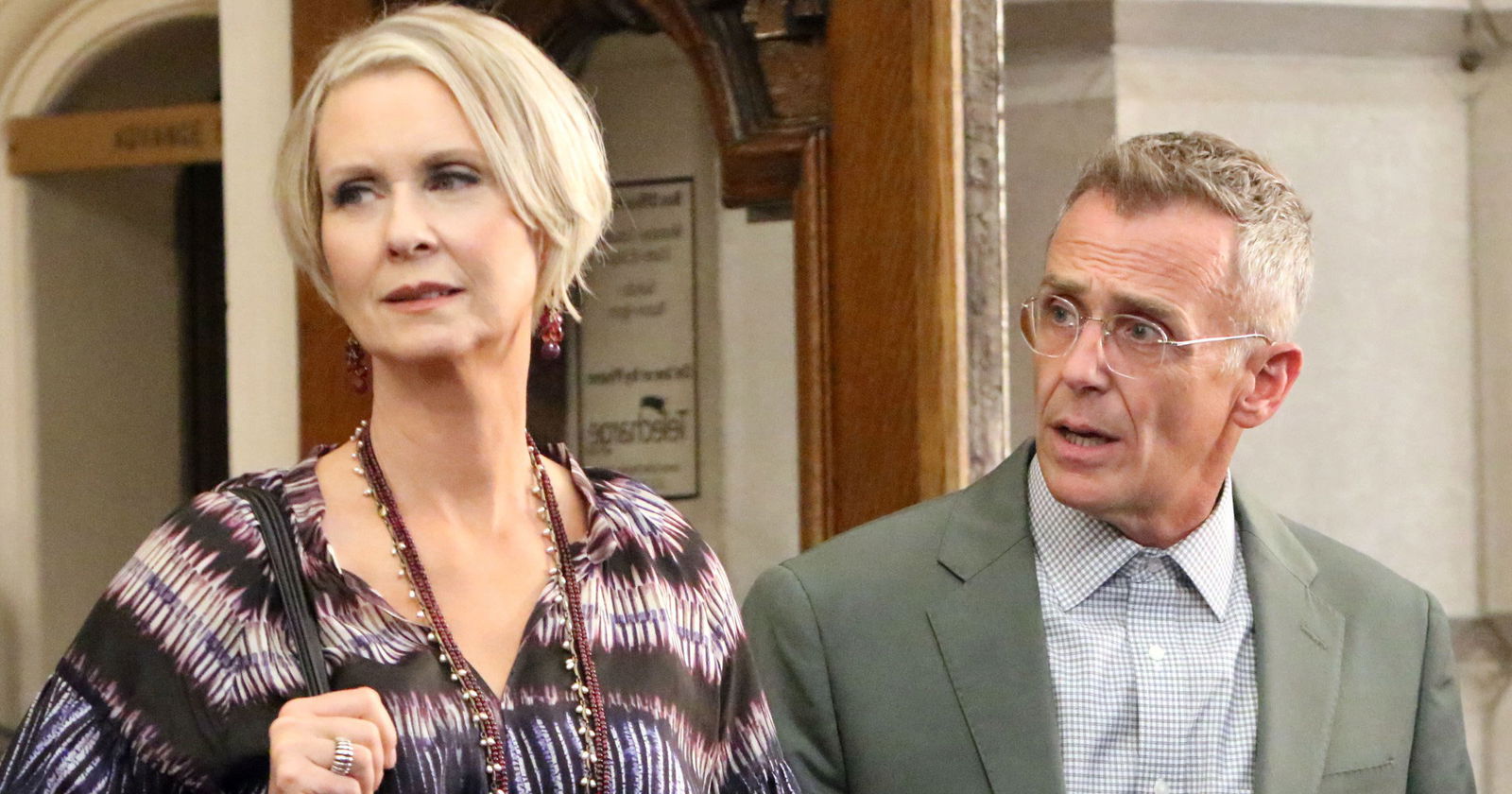 In the sequel, Steve is introduced as partially deaf, and his subsequent episodes proved that he's blind to Miranda's gaping discontentment, increased dependency on alcohol, and a blossoming romance with Carrie's boss, Che Diaz played by Sara Ramirez. The audience gets to see how Miranda has eventually developed a drinking problem while dealing with the unhappiness in her personal life. While discussing her drinking problem in one of the episodes, Miranda admits, "I am drinking too much. Yes, we all were in the pandemic, and I guess I just kept going. ... I know me, Carrie. If I really thought I had a problem, I would quit instantly." She also shares in the fifth episode that she feels as if she has been in an unhappy marriage with Steve 'forever'.
What made fans angry is the fact that Miranda cheats on Steve with Che and is not remorseful and calls it the 'best sex of her life.' When she tells about the affair to other girls, none of them provide a slight courtesy to bring up his name and Charlotte justifies it by stating that she understands the attraction as she has also dreamt about Che. The audience seems very unhappy with how the writers have written down Steve Brady in 'And Just Like That', and one of them wrote on Reddit, "After all that Miranda and Steve have gone through, all the years they've been married, she couldn't just, I don't know, COMMUNICATE with her husband."
The audience believes that someone who has invested so much into a relationship cannot be written off just like that because that's not fair to the actor as well as the character that has been appearing since the beginning. Their love story has been one of the favorites for the audience and when in recent episodes, it was shown that Miranda and Steve tries to reignite their marriage in a kitchen hookup scene after Miranda was ghosted by Che. But, it was known that Steve had 'forgotten' how to pleasure his wife which leaves Miranda disappointed and she goes back to Che.
But the writers of the show, Julie Rottenberg and Elisa Zuritsky said, "When showrunner Michael Patrick reconnected with David Eigenberg about the show, the very first thing that David said was, 'I got hearing aids.' It was literally what he led with. That actually wound up being Steve's tone about his aging [in the show]." The writer further stated that after having a conversation with David, they decided to incorporate his hearing loss into the show. The writers also added, "We love Steve. We are really invested in the Steve-ness of him. He's so full of life, and the Steves out there are good guys. But Miranda's journey is representing another reality out there, which a lot of people go through—the reevaluations and transitions in life. Grown couples grow apart, and people come to epiphanies about what their spouse is or isn't fulfilling for them. Miranda's story was very representative of a certain path that a lot of women find themselves on."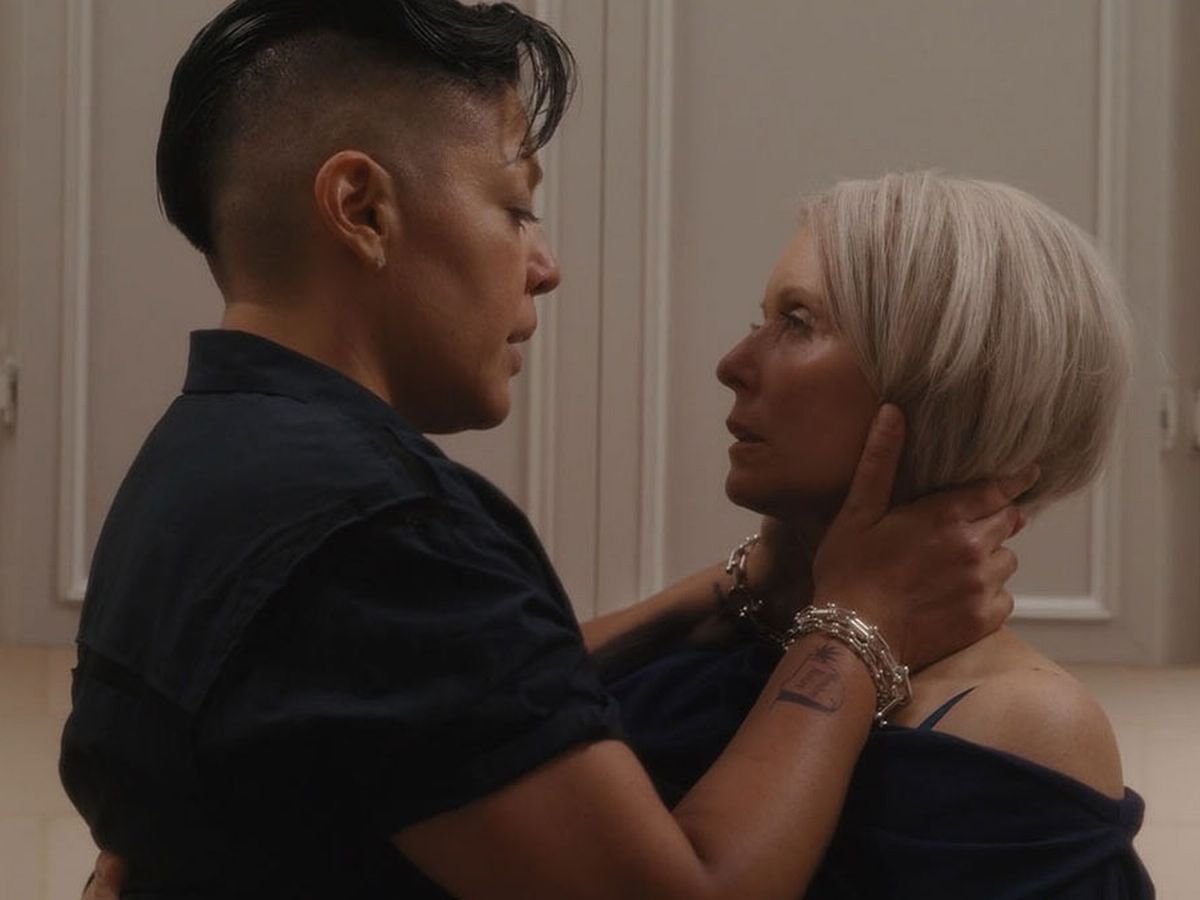 Talking more about how Miranda Hobbs is 'not treating' her relationship with Steve Brady right the writers and the makers explained that they are not making the show to glorify any 'virtuous' characters but instead want to tell the stories about women in their 50s for the women in their 50s. Lastly, they added that the audience is going to get their moment where the relationship between Steve and Miranda will be explored.
They added, "Even beloved people have crises. Even moral, generally wonderful people make choices that aren't necessarily admirable or virtuous. But they do them anyway because they're going through something, or they're working through a crisis. Sometimes your friends make choices that you might not agree with or that might be concerning, but you sort of have to let them make their own choices. Sometimes it's hard."