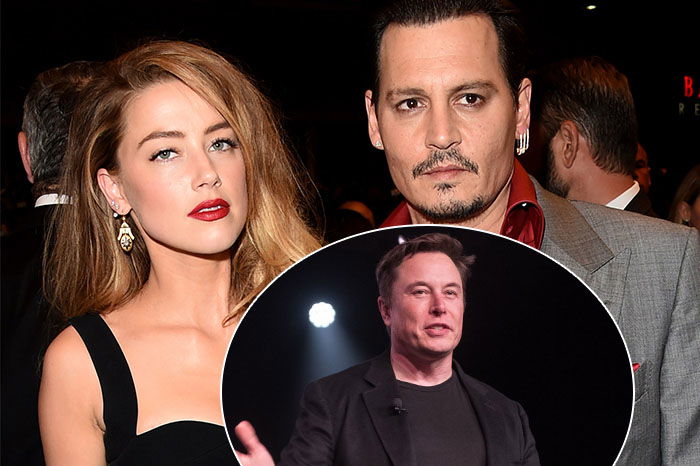 Amber Heard and Johnny Depp are in a cut-throat competition at the moment, trying to throw the other off the edge and emerge victorious in their one final legal battle. Their infamous divorce and the drama that ensued along with it is the major talk of Hollywood gossip booths even more than three years later than their fated separation day. They had both ended with a settlement of not indulging in any defaming statements after their divorce was finally finalized, which had come after a long and hard battle.
Now, both the stars are deep in the muck again because they either didn't stay true to the settlement. Depp had issued a legal claim against Amber Heard, stating that she had breached the terms of their statement, and the suing warrant came with a hefty demand of $50 Million, only to be countersued by the Aquaman star. The actress hit Depp by demanding double the amount of the original suit by Depp.
The two are now in the thicket of the battle, and yet the day to finally seal their fates stands far away. As you can already guess, their volley of accusations has already started rolling in, and drama is about to soar till the final moment arrives.
The suit by Depp had come after The Sun, a British newspaper, had issued an article about Amber's infamous abuse claims and had labeled Johnny Depp to be a "wife-beater." The Jack Sparrow actor had retaliated by releasing a suit against the British tabloid for their defaming claims and had also demanded $50 million from Amber Heard for breaching the statement. Most unfortunately for him, the actor lost the Libel as the court retorted that he was "indeed a wife beater."
After losing the case, Johnny's only hope is Fairfax County, Virginia, where he has an ongoing legal battle with ex-wife Amber Heard. The suit again comes for Amber writing an op-ed describing that she was an abuse victim and statedly breaching her contract terms. Johnny Depp was then countersued by Heard, demanding a huge sum of $100 million. Her claims state that Depp is trying to defame her and hence, disgrace her from her career heights.
Now that the couple is gearing up for their upcoming face-off, several famous people from their past relationships and acquaintances might have to step on the pedestal to state their witness sentences. First and foremost, there is Elon Musk, an ex of Amber Heard and founder of SpaceX and Tesla. We Got This Covered reported that Elon Musk, who was in a relationship with the actress, just following her divorce. He was stated to have provided the actress security when she and her husband went through their violent phase, supposedly.
Amber will also have to produce witnesses from the ACLU representatives. Amber Heard had claimed that the divorce settlement that she procured from Johnny Depp would be given in its entirety to ACLU and Los Angeles Children's Hospital. Amber had stated in her settlement statement, "As described in the restraining order and divorce settlement, money played no role for me personally and never has, except to the extent that I could donate it to charity and, in doing so, hopefully, help those less able to defend themselves."
However, Depp's lawyers have come up with refutes that such an amount was not donated by Heard. The lawyers of the actress, for their part, retaliated with proof that donations were said to be made in a period of 10 years. The two actors are now to proceed for court processions on May 17, 2022, when their case will be finally decided.