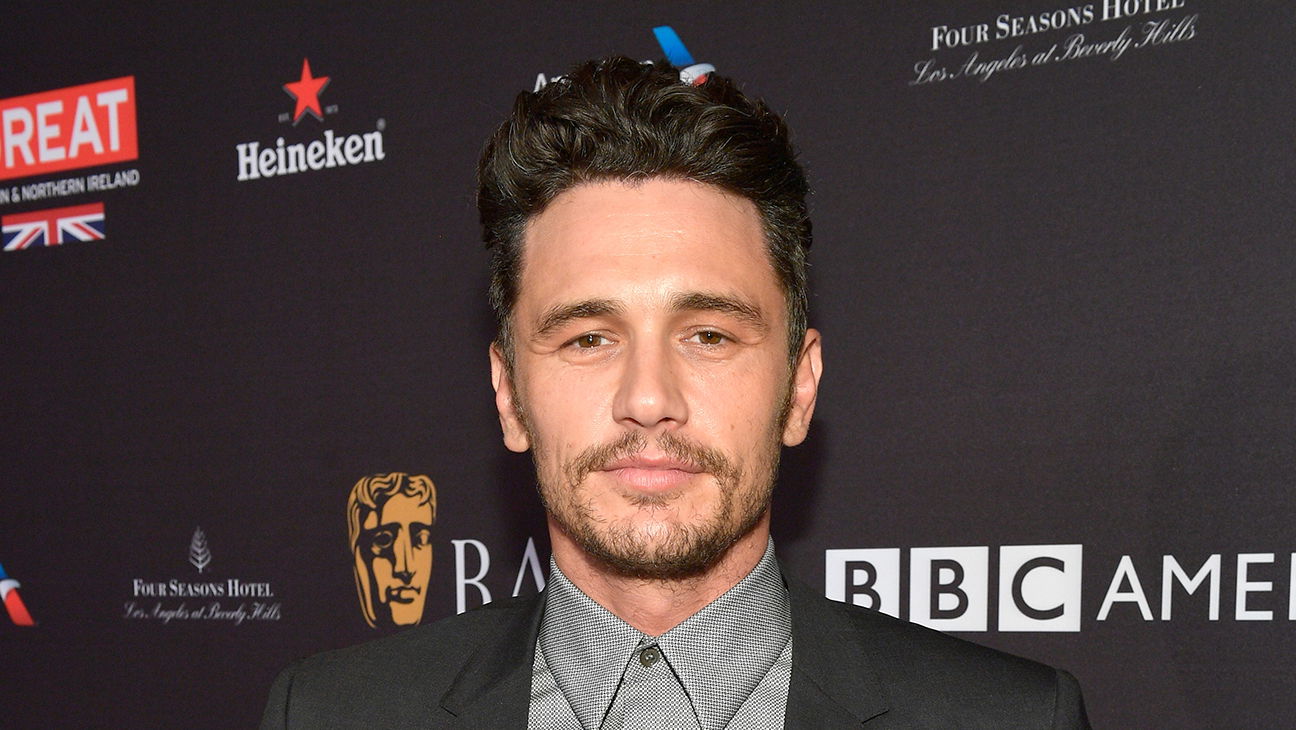 In a podcast interview with Jess Cagle, James Franco finally addressed the allegations of sexual misconduct made by his former students against him four years ago. The clips of the interview were made public on Wednesday on SiriusXM's YouTube channel, and the entire episode will be available for the audience from Thursday.
In his interview, James Franco, who agreed to settle the 2019 lawsuit for $2.2 million following a class-action lawsuit alleging sexual exploitation and fraud, started off by saying that he admitted that he had slept with his former students, which was wrong. The actor clarified that he did not start "Studio 4," an acting school, to "lure" women for his sexual desires in the name of education.
James Franco said, "Look, I'll admit I did sleep with students. I didn't sleep with anybody in that particular class, but over the course of my teaching I did sleep with students, and that was wrong". James said that after teaching at elite and costly graduate drama schools for years, he opened his acting school for those who couldn't afford these costly programs and was teaching the same way he did at other institutions.
The actor mentioned, "I still had a little of sobriety or stuff that I learned in sobriety, and I thought, it's good for me when I help other people." Even though he acknowledged in the interview that he had no business starting his own school, On asking why he settled the lawsuit, James replied, "I can't say too much because the school's insurance company has settled that lawsuit, but some people felt that they had been mistreated, and the insurance company, and we all felt like the easiest thing would be to settle this."
Sarah Tither-Kaplan and Toni Gaal (two of the five women who stepped forward with the allegations against James Franco) filed the lawsuit against James Franco, which was eventually settled out of court (mentioned above) with the following statement: "While defendants continue to deny the allegations in the complaint, they acknowledge that plaintiffs have raised important issues; and all parties strongly believe that now is a critical time to focus on addressing the mistreatment of women in Hollywood."
After clips of James Franco's interview with Jess Cagle went viral yesterday, the victims of the actor's actions have yet again spoken up, not believing his words, and are furious with his explanations. Sarah Tither-Kaplan tweeted, "Apologies are meaningless until active steps towards harm reduction are taken and directed towards survivors specifically. General statements of "sorry" or "I was wrong" or "I love women" etc. do nothing to actually help those who have been harmed. Plat forming abusers while excluding survivors causes even further harm. Survivor blacklisting is still a very real problem. "
Actress Charlyne Yi who accused James Franco of being a 'sexual predator' reposted a couple of tweets that criticized the actor and one of them said, "Took 4 years [for a response to the allegations] and still seems lacking and performative. He didn't know teachers sleeping with students crossed a boundary due to power imbalance? Yikes."
In reference to James Franco's statement where he mentioned that he did not start the acting school to lure women to sleep with them, Sarah's lawyer said in a statement, "In addition to being blind about power dynamics, Franco is completely insensitive to, and still apparently does not care about, the immense pain and suffering he put his victims through with this sham of an acting school. It is unbelievable that even after agreeing to a settlement, he continues to downplay the survivors' experiences and ignore their pain, despite acknowledging he had no business starting such a school in the first place."
When talking about why James Franco decided to address such a sensitive matter now, he said that there were a lot of people he'd let down and hurt. Instead of talking, he needed to listen to them, and the reason he's speaking now is that he does not want to hurt anyone. In James' statement, the representative of the women who accused James said, "Nobody should confuse this interview with Franco taking accountability for his actions or expressing remorse over what happened. It is a transparent ducking of the real issues, released just before a major holiday in hopes that he wouldn't face any scrutiny over his response. "
A source added that the attorneys for the women who filed the lawsuit believe that the interview was intentionally timed to avoid making headlines and to sideline the actor's behavior as well as his justifying it.
Speaking about the "power of dynamics" in his films and school, James Franco said, "Of course, people need to feel safe on set, and they shouldn't be put in this place where they feel like they are paying money to maybe get into my films or be in a situation where they don't feel safe, and they don't have anybody." Addressing an allegation that states that while filming an orgy scene in one of his independent projects, he removed the plastic guard that the actresses were wearing and simulated oral sex on them, to which the actor replied, "It just didn't happen. I've never taken anyone's guard off — ever — in my life. Didn't happen. That's all I can say about that. We have footage that shows that never happened on that particular project.
James Franco revealed in his interview that he has a history of addiction and was juggling a lot of work because he did not want to be alone with himself. He also mentioned that nobody called him out directly for his behavior. James added, "Maybe I wasn't creating a safe environment where they could go and talk to me, but nobody said anything to me. In fact, I have to say, it was sort of hard to understand that I was crossing a line at that time, not only because I didn't even have the concept of intimacy coordinates, but because [there were] a lot of posts on social media at that time from people in the film, literally saying, This is the best experience ever." James Franco has mentioned that he is working on being better and has been putting in a lot of work to be better.
The women who accused the actor are not satisfied with his reply or comments he made during the interview. They have also questioned the timing of his interview and urged the people not to believe the actor's statements.