Actor Javier Bardem who has been celebrating the success of 'Being the Ricardos' in which he starred as Desi Arnaz opposite along with being recognized for his work by the Academy and gets a nomination under the category of Best Actor in a Lead Role.
Javier Bardem is soon going to celebrate another success of his career as he was honored with the inaugural International Icon Award from the Hollywood Association at the 5th annual HCA Film Awards on Monday at the Avalon Hollywood and was streamed live on their official YouTube channel.
Nestor Bentancor, President HCA said in a statement, "One of the greatest actors alive, Javier Bardem has moved and electrified audiences for decades with a unique combination of raw talent, grace, refined skills and unparalleled commitment to the craft. The celebrated Spaniard proved once again in 2021 his astonishing range with three brilliant performances in very different, but equally impressive films: Being the Ricardos, Dune, and The Good Boss. As a Hispanic film lover, it fills me with joy and pride to see such an illustrious member of our community continuously leaving such a profound mark in Hollywood and the global entertainment industry. It will be an honor for our organization to honor someone that embodies the title of an international icon."
The HCA International Icon Award recognizes the artist whose exceptional and impressive work manages to "transcend all barriers, impacting a worldwide audience with the universal language of excellence." The HCA describes the honor, as 'Talent, like a shining luminary, knows no boundaries.
The Hollywood Critics Association is a film critic organization, which was founded in 2016 and is based in Los Angeles they honor achievement in film every year. Javier Bardem has managed to captivate the audience across the globe with his art and deserved recognition.
Javier Bardem who recently attended the 28th Annual Screen Actors Guild Awards on Sunday shared on the red carpet of the pre-show that the Live-action film 'Little Mermaid' is going to happen by 2023 in which the actor is going to star as King Triton, Halle Berry as Ariel, Melissa McCarthy as Ursula and Jonah Hauer-King as Prince Eric. He said, "It's coming out next year, and I can't wait to see it! It's going to be something really amazing."
Both Javier Bardem and wife Penélope Cruz have landed a nomination for their incredible work at the Academy Awards under the category of leading actors and became the sixth married couple to get nominated in the same year. When the nominations of Academy Awards 2022 were announced, Javier said, "It makes it very special. The fact that we're both nominated for the same year, it's something really unique."
The actor was asked about who got the news first to which he said, "Best Actor first. But I said, 'Hold on, hold on, hold on. Hold on. This doesn't make any sense if you are not in. And then it came out, hers, and now we celebrate!"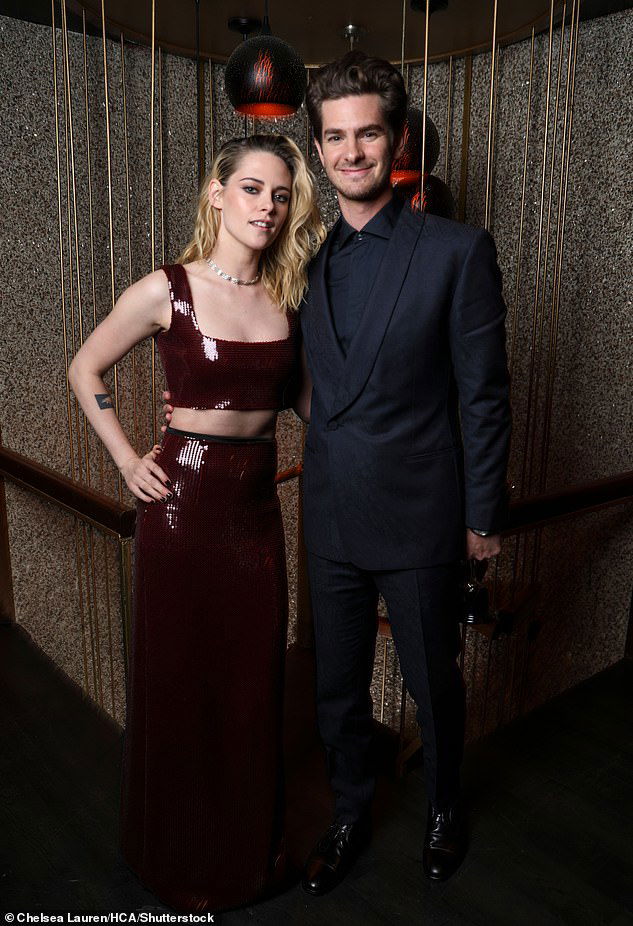 At the Hollywood Critics Association, actress Kristen Stewart was honored with the Best Actress award for her portrayal as Princess Diana in Pablo Larrain's 'Spencer'. While accepting the award the actress said, "I took more joy into my body doing this than anything…. It's been a long run, I f**king appreciate this, seriously. I could never have made this movie by myself, and that's every movie, but this one, really,' she concluded. 'I was so accompanied. This is so cool, I can't believe we get to do this."
Actor Andrew Garfield was honored with the Best Actor award for his work as Jonathan Larson in 'tick, tick…BOOM'.
Congratulations!