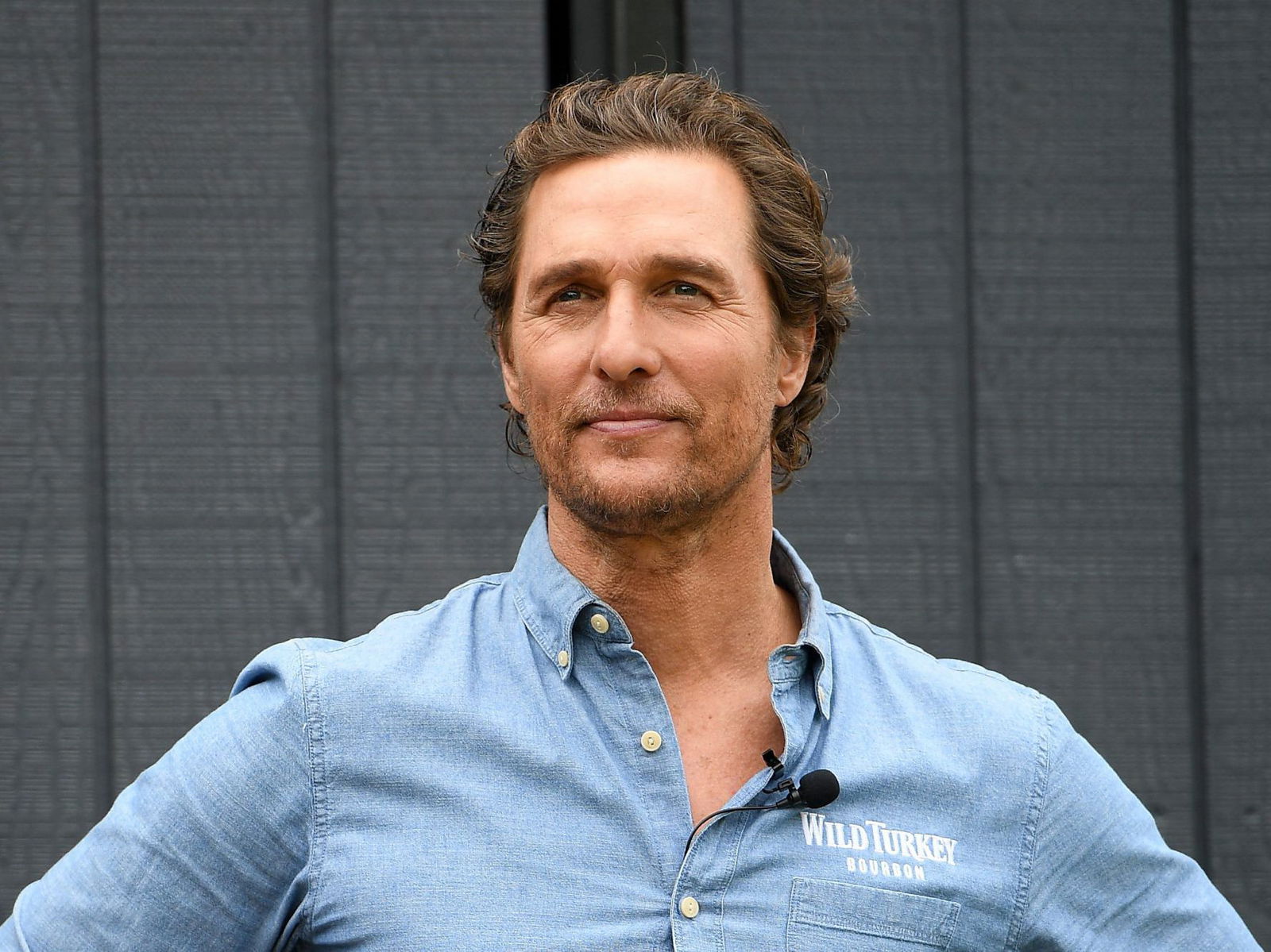 Matthew McConaughey gets candid about growing up.
Actor Matthew McConaughey recently appeared on Amanda de Cadenet's The Conversation: About the Men podcast and opened up about being drugged and molested, and blackmailed into having sex while he was growing up. The actor had previously spoken about the same in his book, "Greenlights".
Matthew McConaughey, during the conversation with Amanda, recalled the first time he had learned about consent and remembered what his father had taught him about sex and sexual intimacy. He explained that he had been taught and guided by his parents to always respect women, respect relationships, sexual intimacy, and space, and added that his father had this thing when he would teach them a few things when they would talk about birds and bees.
He claimed that his father would very quietly question them if they were approaching the point where they would kiss and warn them that it would eventually likely progress to an intimate situation in which there would be contact between the breast and the area below the belt. The actor claimed that his father told him that he was paraphrasing but yet predicted that it would also happen to him.

The actor said that his father reminded him that as a male in the situation if he ever feels that the girl, the female, is hesitating, stop. Matthew claimed that he might even sense their hesitation before they respond, "Oh, no, no, come on. Don't. Wait until the next time," He was correct, too. Matthew remembered that there were times when he felt like saying, no to a girl and explaining that he is out or maybe he is not into it whereas the girl would reply saying come on but the actor said that he was sure about what he wanted so he would say no and tell her that she'll have another day if it's to be.
Matthew McConaughey said at the age of 15, the actor admitted that he was blackmailed into having sex, which was neither healthy nor right, but claimed that because of his father, he had a very early understanding of what a healthy relationship looked like. The Interstellar actor admitted during the podcast that he was aware that what he was doing was improper, uncool, and out of the ordinary. Last year, he told People magazine that he was positive that premarital sex would send him to hell; however, as of right now, he can only be positive that he hopes that is not the case.
He went on to claim that after having some healthy sex with women who liked him and vice versa, their relationship grew closer over time. Despite being wonderful, awkward, and all the other things it was, it wasn't inherently ugly. The actor was abused when he was 18 but did not make a connection between the two events until much later. He later said that he did not make that connection. The actor had admitted that while unconscious in the back of a van at the age of 18, he had been molested by a man, but he had never felt like a victim.
Matthew McConaughey said that now he is 52, he has not gone to therapy to work on his past trauma, but he has had a lot of people in his life who helped him get through it. Matthew McConaughey said that he has been lucky that he has had very good friends and mentors, including elderly men, elderly women, and married couples that have pulled it off, from celebrating 50-year anniversaries, that have taken the time to sit with him. The actor added that his parents, where the messenger and the message did not meet, are revealed a lot of times when we lose a father and added that sometimes he found his parents' advice and way of doing things to be hypocritical.
The actor mentioned that he never quit believing in things because his mom and dad were teaching him a lot of things, but in the middle, he found their teachings and advice hypocritic. Matthew said everyone deals with trauma in different ways, but he did not have the option to linger on it, he said, adding that he loved his life and believed in people too much to live in fear as a result of the painful, destructive, or violent things that had happened to him.
Matthew said that he is not going to hold himself back or be afraid of relationships just because his first experience was blackmail, and mentioned that he is not going to let it beat him down or beat the sense of trust he has in people. McConaughey continued that whatever needed to happen has happened, and he is not denying that it happened. He mentioned that he still thinks it's ugly to even tell the story right now, but is he going to carry that?
Matthew said that he made the decision not to, unwaveringly and confidently, and that he is not going to carry that, bring that baggage into the life he is going to lead, including how he will treat others, how he will build trust with them, and how he would view situations and potential risks.

The actor also discussed why he did not share more information about his sexual abuse on the Tamron Hall show. He claimed that there is nothing, ultimately, that he feels is constructive about those details, and that unless he had a really good constructive way that he could see them being relatable to people, he would have shared. However, he believes that the information could have been used as a way for people to report him for voyeurism.

Charlamagne Tha God, Zachary Levi, Dr. Terry Real, Nick Viall, Kal Penn, and Mike Tyson are the other men who will be appearing on upcoming episodes of The Conversation: About The Men.

You can read more about Matthew's life in his book, "Greelights".