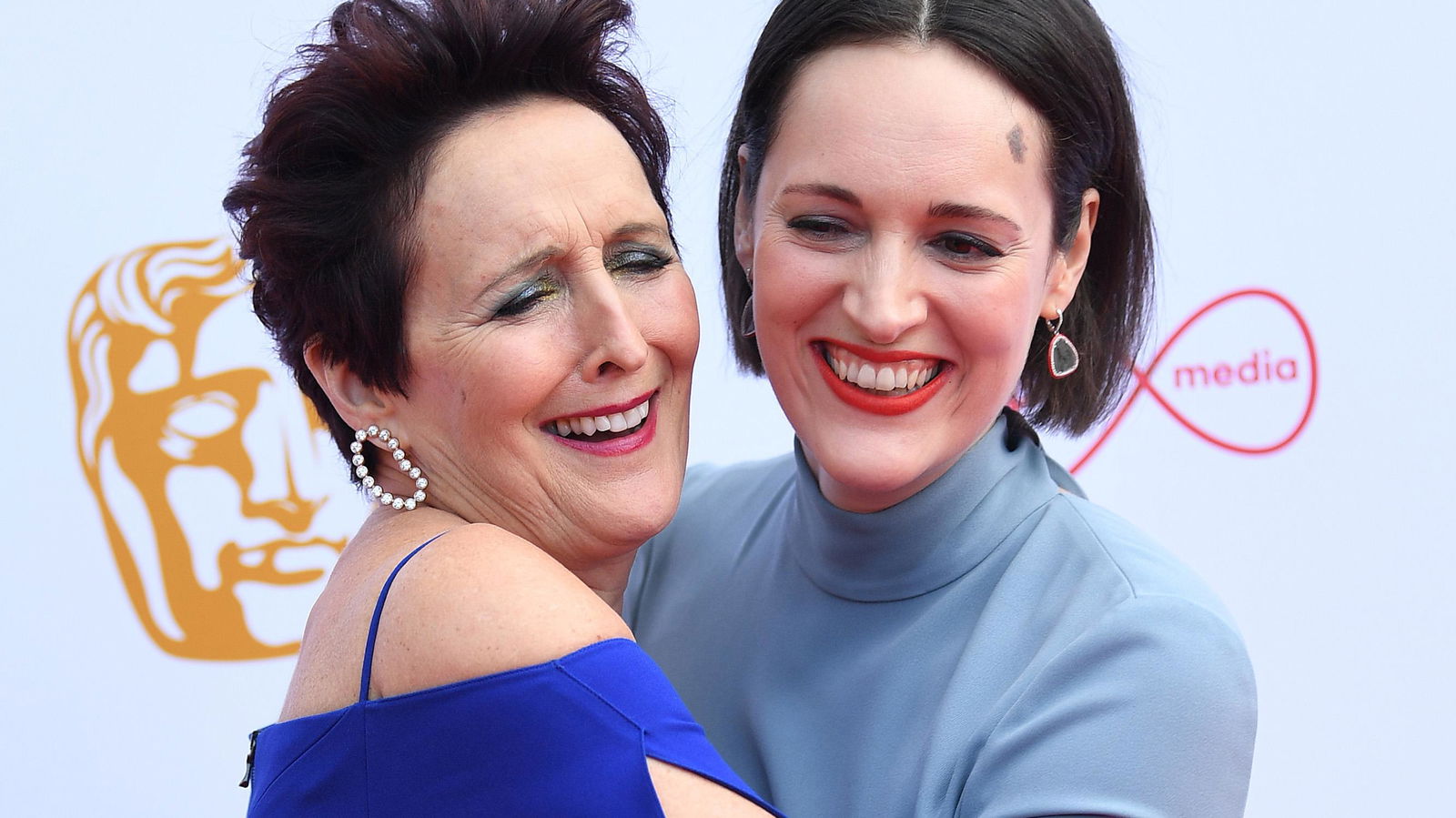 English actress Phoebe Waller-Bridge and Irish actress Fiona Shaw are teaming up for an upcoming fantasy comedy movie that stars Ryan Reynolds and John Krasinski as well. John Krasinski is going to direct and write the movie titled, "Imaginary Friends", for Paramount.
The Office alum, John Krasinski is also going to produce the "Imaginary Friends", movie along with Allyson Seeger and Andrew Form, his Saturday Night partners. Ryan Reynolds is going to produce the movie via his company, Maximum Effort, while Maximum Effort's George Dewey will be the executive producer.
According to the Hollywood Reporter, the movie is set for release on November 17th, 2023, and the shooting will begin in the summer of 2022. The plot details for the movie have been kept under tight wraps as of now, but it has been reported that the story of "Imaginary Friends" is going to revolve around an individual (man) who connects or talks to other people's former imaginary friends. In due course of time, the man would eventually realize that the friends he ends up communicating with are the ones who are angry or sad about being sidelined.
Phoebe Waller-Bridge is the Emmy-winning creator of the successful British series "Fleabag," in which she also starred as a lead character, and AMC/BBC's Killing Eve (in which she also starred). Currently working in the production of "Indiana Jones 5", British writer, actress, the producer Phoebe Waller-Bridge, recently contributed her expertise to the script of Daniel Craig starrer, James Bond film, "No Time to Die".
Talking about the success of the James Bond movie, "No Time To Die" at the world premiere, Phoebe shared, "It still feels very surreal to me. I love Bond, I've always loved Bond." Daniel Craig specifically requested Phoebe's expertise for the movie's script as she brings along the quirkiness that he felt was needed for his last Bond film. Phoebe added, "If those were the things that brought him in, I was like, 'he's going to want it to be a little twisted. The script was already brilliant; I got to really play with these characters. "
Phoebe Waller-Bridge and Fiona Shaw are teaming up again after Fiona Shaw starred in "Killing Eve", and in a guest appearance on "Fleabag". She also earned Emmy nominations for both. Fiona Shaw also starred as the iconic character of Aunt Petunia Dursley in the Harry Potter movies, and Ammonite and for her upcoming movie, the Irish actress will appear in the Star Wars series Andor for Disney+.
Ryan Reynolds announced his sabbatical from acting just a few weeks ago after wrapping the schedule of "Spirited", so right now it is unclear to state whether he signed the movie before sabbatical or after the announcement. Announcing his sabbatical from movies after completing Spirited, the actor had earlier stated, "Perfect time for a little sabbatical from movie making. I'm going to miss every second working with this obscenely gifted group of creators and artists. These days, kindness matters as much as talent."
In his WSJ. Magazine cover story, Ryan Reynolds mentioned, "I will do that at the cost of my own well-being sometimes. I fixate on things. That's sort of the engine of anxiety. I lay awake at night, wrapping and unwrapping every possible scenario. I slept at a perfect right angle for so many years". The cover story will be released on 13th November 2021
John Krasinski recently directed and starred in "A Quiet Place II," which he co-wrote with his wife, actress Emily Blunt. Meanwhile, Reynolds will star in Sean Anders and John Morris' Christmas musical "Spirited", which is written and directed by them. Ryan Reynolds will also be seen dancing and singing in Spirited, unlike in any previous film. Shawn Levy's science-fiction action-comedy "Free Guy" recently featured him.