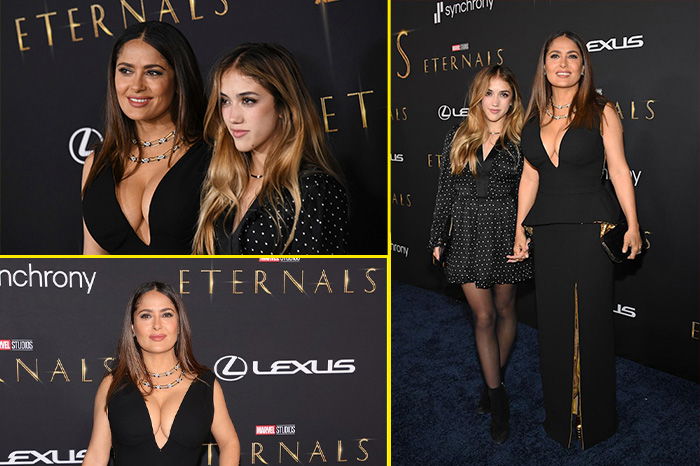 Salma Hayek just had a great day with her daughter at a red carpet event as they stepped out for a fun night together. The actress and her teenage daughter, aged 14, just graced the red carpet together, and their duo looked stunning in their matching gowns and, of course, the charismatic beauty of the ladies. Valentina Paloma Pinault, Salma Hayek's daughter, must have had a great time socializing with Salma's peers from the Hollywood world.
The ladies headed to the world premiere of Eternals, Salma's latest film, where she is starring along with Angelina Jolie, Gemma Chan and Lauren Ridloff. The younger beauty looked fabulous as she dazzled alongside her famous mother in a ruffled black and white polka dot mini dress by Saint Laurent. Salma, for her part, looked no less gorgeous. The Eternals star matched with her daughter in an equally elegant black and gold Gucci gown.
Salma Hayek herself has always stunned, whether on-screen or during her red carpet events. The Mexican-American actress took a fast liking to LBDs in the 90s, and to be honest, the looks were sure a vibe back in the day. And, yet the actress revealed that it was the suits from the Eternals movie that she truly loved a lot.
Talking about how the women from Eternals loved their characters' suits, she told Elle for the annual Women in Hollywood issue, "Even the suits kind of bonded us."
They showcased their new ensemble to each other: "I'm like, 'Let me see your suit. What is it?' And the creation of it: 'How is yours going?' It was a big deal already, we like fashion and stuff, but it was becoming an alien, something else. This suit represented that. We were all very excited about it, our suits, and very nervous."
But in the first place, Salma Hayek wasn't very sure if she wanted a role in the Marvel movie. She had initially thought that the role would be ill-fitting to her talents. However, the actress now plays the character of Ajak, the spiritual leader of the Eternals. The Eternals are a race of immortal and powerful beings who fight Devints to protect the earth.
Talking about getting the role, she said, "One day I got the call, and I'm like, 'What?'" The lady said, "And I thought, Okay, I'm going to play the grandmother. I never thought I was going to be one of the Eternals. It doesn't happen. It's never happened to me like that before without a fight and like, 'I can do this, please hire me!' When she told me I was one of them, I was like, "Me, Mexican, Middle Eastern? Me, in my fifties? I'm going to be a superhero in a Marvel movie?"
The superhero role, of course, became a favorite of her daughter, who said, "She's cool, she's cool," when she talked about her mother being a superhero with Entertainment Tonight. Valentina is Salma Hayek's only child with her husband, Francois-Henri Pinault. He is the chairman and CEO of Kering, a luxury fashion house that leads brands like Bottega Veneta, Balenciaga, Saint Laurent, Gucci, and Alexander McQueen. The couple had started dating back in 2006 and just a year later had announced their engagement.
As Salma mentioned, she did have to put in a little bit of a fight to get the role just as she wanted it. She had undergone a serious conversation with the Eternals director Chloéand their loud voices had people thinking that they were truly fighting. And, of course, this made her near one worry if she was about to lose the role forever. Yet, the two women emerged from the conversation with a greater understanding of each other and especially more awe than before.
Salma retold Elle about the fight, saying, "I had some problems with the script and we got into a serious fight at my house. We were both passionate. And she was like, 'No, but that's not how I designed it.' The people outside my house were calling it a fight because we were kind of screaming. We continued to talk and talk, and it went on for a long time. The people outside were so nervous that I was going to get fired.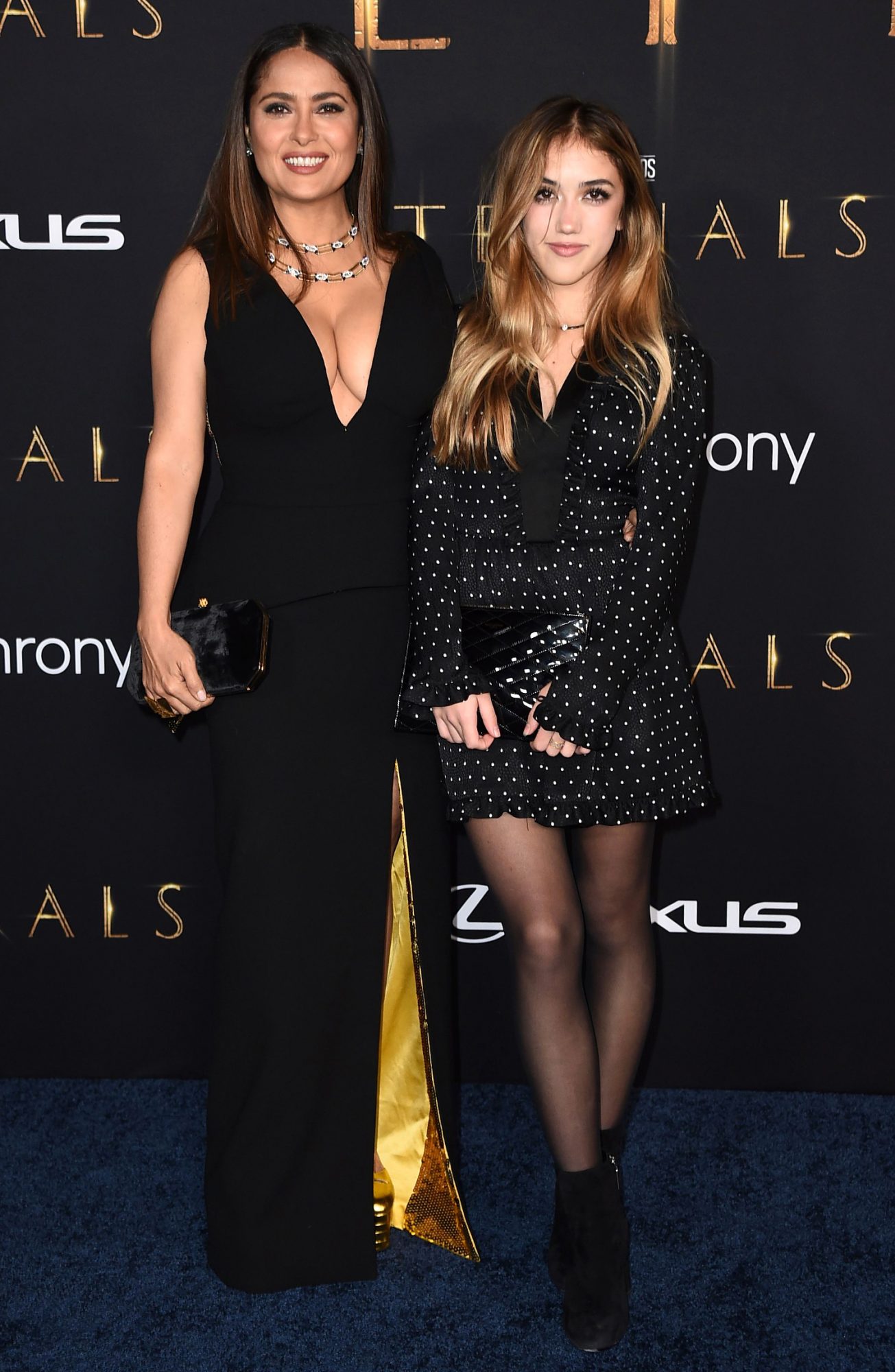 But as the conversation was over, the ladies were wowed. Hayek revealed, "I came out, and I said, 'Wow, I'm in love with her brain!' That was the best creative conversation I've ever had with a director in my life, and she felt the same. She told me, 'Wow! That was amazing.' It was just complete freedom. We found our middle ground. While finding it, we came up with other ideas. It was super exciting."