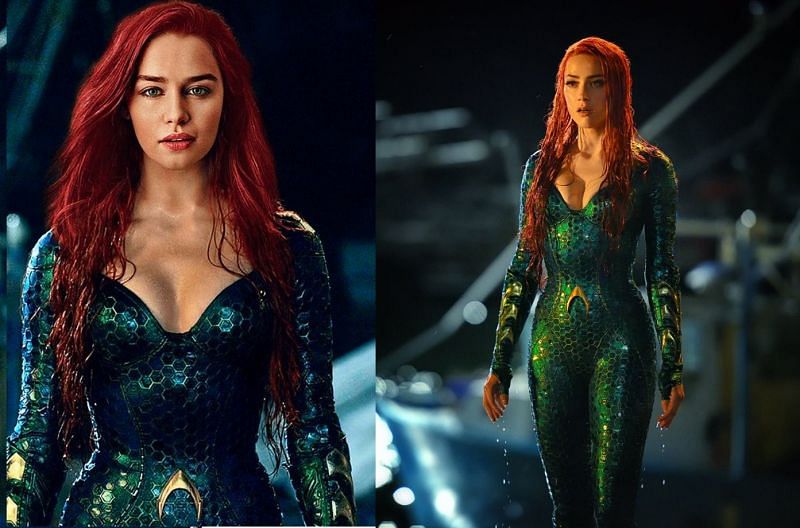 Rumors had been flying for long, suggesting that you might soon get to see your favorite Game of Thrones couple back on screen in an equally ethereal fantastical universe. But this time, instead of playing with fire and dragons, Emilia Clarke gets to control water.
Aquaman 2 is a much-talked-of film. The Jason Momoa starring project from the DC Extended Universe is a long-standing project, and with each day passing, fans are getting more frantic. However, a piece of good news that was recently revealed suggests, if a few rumors turned out to be true, that the GOT actress, Emila Clarke, could get to join the screen with Jason Momoa once again, this time as Mera.
The iconic character was first portrayed by Amber Heard in the Aquaman movie, where she joins Arthur Curry, also known as Aquaman, played by Jason Momoa, to rule the undersea. Willem Dafoe portrayed Vulko, and Patrick Wilson got to be Orm, the Ocean Master. Other actors include Yahya Abdul-Mateen II, who starred as Black Manta, Dolph Lundgren as Nereus, and Nicole Kidman as Atlanna. Tom Curry was played by Temuera Morrison and Captain Murk by Ludi Lin.
While many of the original cast members are ready to make a comeback in the movie, Amber Heard might not receive such good luck. The original Mera actress, Heard, has been long in the throes of a legal battle with her ex-husband, and the long-running feud has only served to majorly upset their careers. While their divorce had been finalized way back in 2017, the former couple is still circling the courts for domestic violence claims, and also as Depp recently filed a libel action in 2021.
Following the libel case and the public outrage regarding Johnny Depp still getting to play his esteemed role in the Fantastic Beast Film trilogy, Warner Bros. had to terminate Depp's casting contract. But things turned bad for Amber Heard when Depp fans taking after Depp's exit from the trilogy took after Amber Heard and started a Change.org petition to have her also exit her role as Mera in Aquaman 2.
The major outbreak was sparked as a few of Amber's private phone calls were leaked where she confessed to having hit Depp. While Depp was the sole bearer of domestic violence claims previously, the audios turned the tables against Heard, too. Hence, Fantastic Beast fans appealed for Amber Heard to be excluded from Aquaman and forced the DC universe creators to consider Amber's casting situation.
So, is Amber Heard Fired?
While no official statement has been released by Heard or Warner Bros., an Australian publication has revealed that Amber Heard was fired from the role on the basis of "health and fitness grounds." Many fans have already welcomed the decision if this is the case, while others are happy with Emilia Clarke's casting for the role.
Will Emilia Clarke replace Amber Heard?
Now that the former Mera star, aged 34, is rumored to have left the DC universe, a new Mera is needed for the new Aquaman movie. The previous rumors of Amber Heard leaving the film found substance when a Forbes 2020 article revealed who would be taking over the undersea kingdom.
According to the Forbes source, Emilia Clarke, famous as Daenerys Targaryen, the Mother of Dragons, sold her house in 2020 along with the article stating that "she also signed on to substitute Amber Heard as Mera in Aquaman 2." The actress has already shared some great screen time with Jason Momoa, who made for a great character on the sets of Game of Thrones.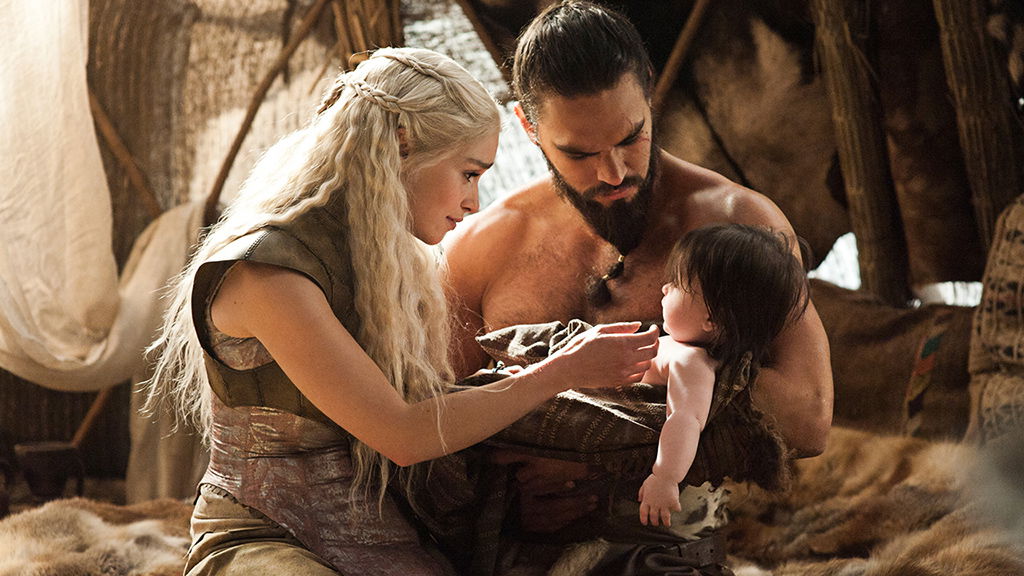 The two came forward as an unconventional couple in the series as Danerys's brother sells her off to Khal Drogo, a Dothraki leader played by Jason Momoa, in return for armies to win back his kingdom. The forced marriage soon turns into a love affair for Daenerys as she learns to love her husband. But Jason Momoa's role for the series lasted only one season when his character was killed off with an infectious disease. Yet Emilia Clarke went on to star with the series for eight whole seasons. She majorly steered the events of the show until her character was eventually taken with the Targaryen madness and then killed by Jon Snow.
Apart from the one Forbes article suggesting that Emilia Clarke will get to explore her powers with water rather than control fire-breathing dragons, Blake Lively was also said to be in the race for the role of Mera.
Fans were quick to drive their imagination and soon photoshopped Emilia Clarke as Mera, but all hopes for the couple to make a reappearance were doused when the Lost Kingdom actress shared a picture in July 2021 alongside Jason Momoa and shared they had started the shooting for Aquaman 2. While the Fantastic beast fiasco and the petition were run after this announcement and the DC creators could pay heed to the fans' wishes, it is difficult to say if Amber Heard would be replaced, especially, as the film is already under production in London.