Will Smith co-wrote a memoir, Will, on his life with Mark Manson, and the biography touches on the most intimate parts of his marriage with his wife, Jada Pinkett Smith.
The actor started talking about the times when he and Pinkett had just started dating. Recalling their initial days, the star said, "We fit together so naturally, and our energies combined exponentially in a way that felt like old friends more than new lovers." The paragraph in the book continued, "We had an unspoken language, and everything we focused on flourished."
The two had come together back when Jada Pinkett had auditioned to play Will's girlfriends on the show, The Fresh Prince of Bel-Air. Though the actress could not secure the role, she managed to catch the eye of the star, and the two started dating.
However, Will Smith was still together with his wife, Sheree Zampiano, in strictly technical terms. The former couple had married in 2019 and filed for divorce just a couple of years later. Their marriage officially ended in 1995. The former couple shares a son Trey together, who was born in 1992.
Talking about the technicalities of their relationship and newfound love, Will shared, "My divorce from Sheree wasn't yet final, so Jada and I decided it would be prudent if we kept our relationship under wraps. (We were both pretty famous, and we felt it just wouldn't have been a great look.)." Terming his relationship with the actress a "romantic whirlwind,' Will continued, "The blessed yet unintended consequence was that we spent every single moment together, just us. The first three or four months were as wild a romantic whirlwind as our bodies could have possibly handled."
Although the couple saw eye to eye on most things, they had varied viewpoints regarding what they wanted to do next in their relationship. Sharing the different viewpoints of the couple, Will wrote, "Jada didn't believe in a conventional marriage, and despised the traditional ceremony. She also had questions about the viability of monogamy as a framework for successful long-term relationships." The Ali star added, "Jada wanted to look into my eyes, devote her undying love before God, and then get on with the difficult business of building a life together."
But soon enough, the couple did tie the knot in December 1997, but it was quite difficult to manage for The Nutty Professor star. Will shared how the couple eventually got to marrying as he said, "Jada held her ground as long as she could, but pretty soon, the 'wedding pressure' became too much. She was in her second trimester, she was tired and uncomfortable, and she didn't want to argue."
The Pursuit of Happiness actor continued, "She also couldn't bear the thought of breaking her mother's heart, and deep down inside — even though I wasn't saying it — she knew I wanted a wedding too." The major differences in their marriage continued to surface from time to time through their wedded relationship and once got so bad that they were both at the edge of calling off their relationship.
However, the Oscar nominee shared that strong communication from both sides helped save their marriage. The couple now shares a son, Jaden, born in 1998, and a daughter Willow, born in 2000. "But the heart and soul of our union was then and is still today, intense, luminescent conversation. Even to the writing of this very sentence, if Jada and I begin a conversation, it is a minimum two-hour endeavor. And it is not uncommon that we talk for five or six hours at a stretch," revealed the actor.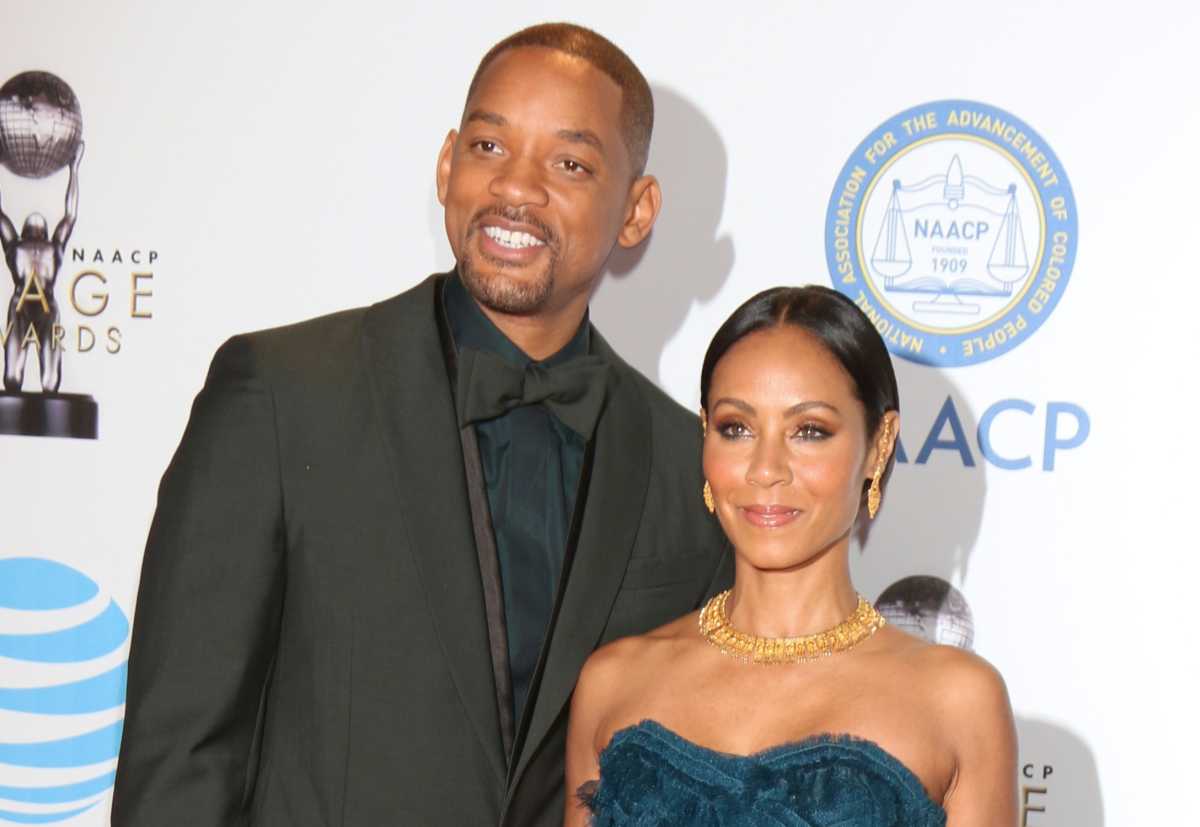 The memoir features a part where Will calls himself and his wife 'mirror of each other'. He explained, "Our joy of pondering and pursuing the mysteries of the universe, through the mirror of each other's experience, is unbridled ecstasy. Even in the depths of disagreement, there is nothing in this world that either of us cherishes or enjoys than the opportunity to grow and learn from each other through passionate communication."
The actor pranked both his girlfriend and grandmother as he timed their first meeting just around the time when his grandmother would get to the sex scene of Jada's film Jason's Lyric. Looking back on the prank he recollected, "Gigi ultimately loved Jada; they had a beautiful relationship. Years of joy and family laughter — their bond was precious. It grew deeper and wider with every interaction." He also jokes, "And it is my ardent belief that my orchestration of that initial meeting laid the foundation for their profound connection."
On the other hand, Jada is still not a fan of the prank as the actor shared, "To this very moment, however, Jada has never even cracked a smile — not even the tiniest chuckle — about the meeting, not even once."
Sharing his wife's views on marriage, Will said, "She would say, 'A real wedding ceremony should be a marathon — we should have to run an actual marathon together. And if we're both still there at the finish line, then we've earned the right to get married. You gotta know that the person is a survivor.'"
But Will does not share the sentiment. He said in his memoir, "While I understood her point, I would always think to myself, 'That's some unromantic s--t right there. Would we have them shiny tin foil blankets awkwardly slung over our shoulders to prevent hypothermia and crap running down the back out our legs?'' However, "I did not say this out loud," continued Will.
His memoir also detailed that Will was jealous of Jada's relationship with Tupac. He said, "Though they were never intimate, their love for each other is legendary — they define 'ride or die.' I hated that I wasn't what he was in the world, and I suffering a ragging jealousy: I wanted Jada to look at me like that."
In the end, he admitted that he was 'too immature at the beginning of their relationship. He recalled, "If she chose me over Tupac, there was no way I could be a coward. I have rarely felt more validated. The way Jada loved 'Pac rendered me incapable of being friends with him. I was too immature."
Finally, the two addressed their concerns individually and got to a better place. Will wrote, "We agreed that Jada's happiness had to be her responsibility and my happiness had to be my responsibility. We were going to seek our distinct, innermost personal joys, and then, we were going to return and present ourselves to the relationship and to each other already happy — not coming to each other begging with empty cups, demanding the other person fulfill our needs."
His relationship model can inspire generations of couples to come. He added, "We felt this vampiric relational model was unfair, unrealistic, destructive — even abusive. To place the responsibility for your happiness on anybody other than yourself is a recipe for misery."
The book is a definite read for all people and Will fans alike!