Met Gala, a prestigious red carpet style event also called the Met Ball, is a fundraising "gala" event organized on an annual basis to benefit the Metropolitan Museum of Art's Costume Institute situated in New York City.
The already iconic event is made even more beautiful by celebrity couples styled together, ready to rock the floor.
Here is a toast to those 5 "Gala" moments which were made even more iconic by celebrity couples –
1. Amal Clooney and George
In the Met Gala 2015, Amal Clooney made the second big red carpet appearance. Amal stole the show with her shining red gown by Maison Margiela, while George matched her personality in a dapper black and white tuxedo. Their chemistry was unmatched and their charm can be easily seen via these pictures.
2. Kim Kardashian and Kanye West
In the Met Gala 2013, though Kim Kardashian was nervous with her style, she looked commendable in her dress, showing off the baby bump with her husband Kanye West. The pregnant couple unknowingly stole the show and made the moment iconic!
3. Priyanka Chopra and Nick Jonas
The steamy couple attended the 2017 Gala event as the guests of Ralph Lauren and that too coincidentally. Isn't this amazing! Further, the couple married the next year making that day even more special. The couple too think it all started at the Met, making the Met Gala lucky for couples !
Further, the outstandingly stylish attires of the two made their charm look even more heated.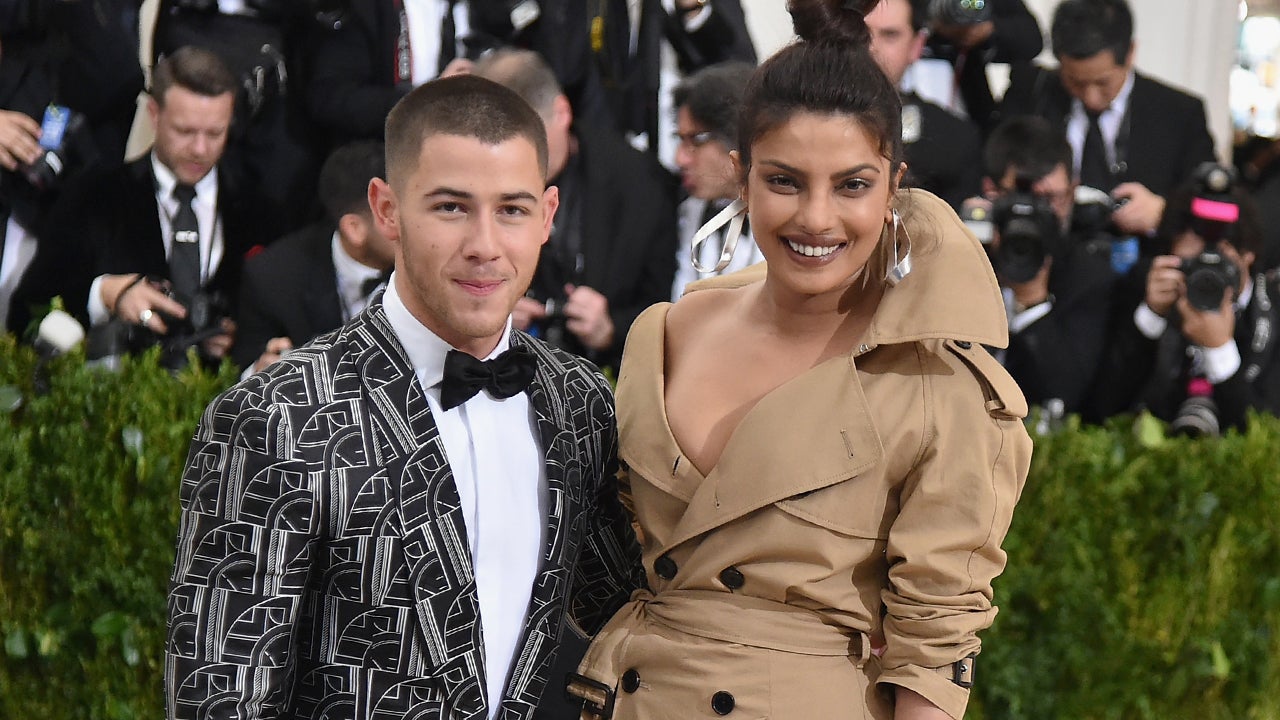 4. Kylie Jenner and Travis Scott
The Met Gala 2018 marked the first-ever official appearance of Kylie after giving birth to her daughter Stormi Webster. It was also a debut red carpet appearance for the couple. The couple starred the night in their matching colored outfits based upon Alexander Wang looks!
The couple looked steamingly hot in black, making it obvious for them to steal the show!
5. Katie Holmes and Jamie Foxx
The exclusive couple made an entry together in 2019 Gala that happened in May, the same month when the couple split up.
This called for a "Kodak moment" as this was the last time they were together and making this private love story even more memorable.