Meredith Grey has Izzie Stevens' back!
Actress Ellen Pompeo, who plays Dr. Meredith Grey on Grey's Anatomy, has immense love and support for Katherine Heigl, who played Dr. Izzie Stevens on the show and left the show in 2010.
Grey's Anatomy recently celebrated the premiere of the 400th episode of the show, and during the event, Ellen Pompeo spoke to E! News Daily Pop where she mentioned that she has always supported Katherine Heigl and always has deep love and respect for anyone who has been a part of the show. Even though a lot of stars have left the show, Grey's Anatomy wouldn't have been what it is today without everybody who has contributed to the show.
This is not the first time an actress has supported Katherine Heigl. Ellen Pompeo also spoke in favor of the former cast of Grey's Anatomy in April, where she mentioned that she was ahead of her time when Katherine Heigl mentioned the long hours they had to spend on the set back in 2009. In her famous podcast, Tell Me with Ellen Pompeo, she said that what Katherine Heigl had mentioned was true and she was fucking ballsy for saying it out loud.
The actress continued that Katherine was not lying but also added that when you're younger, you're excited to be there and experience everything; you're simply elated to be invited to the parties and events, and you're up for doing whatever it is they are asking you to do. Katherine Heigl said in 2009 at The Late Show with David Letterman that the cast was asked to work for 17 hours a day and described the working conditions back in the day as mean and cruel. Ellen added that Katherine Heigl was deemed ungrateful for expressing her true sentiments which is not how it should have been. The show was in the sixth season at the time and Katherine Heigl said that she will keep saying it until they take some steps to change it.
But now the show is in its 18th season and has completed 400 episodes, and Ellen Pompeo shared that things have changed since then, and taking her as an example, she shared that she has a complete work-life balance and she is in a happy and nice position where she not only gets to work, which she loves but also gets to spend time with her family. The actress further revealed that ABC is a great partner and they have allowed her and everyone on the show to have a balance so that they can have work and spend time with their families as well.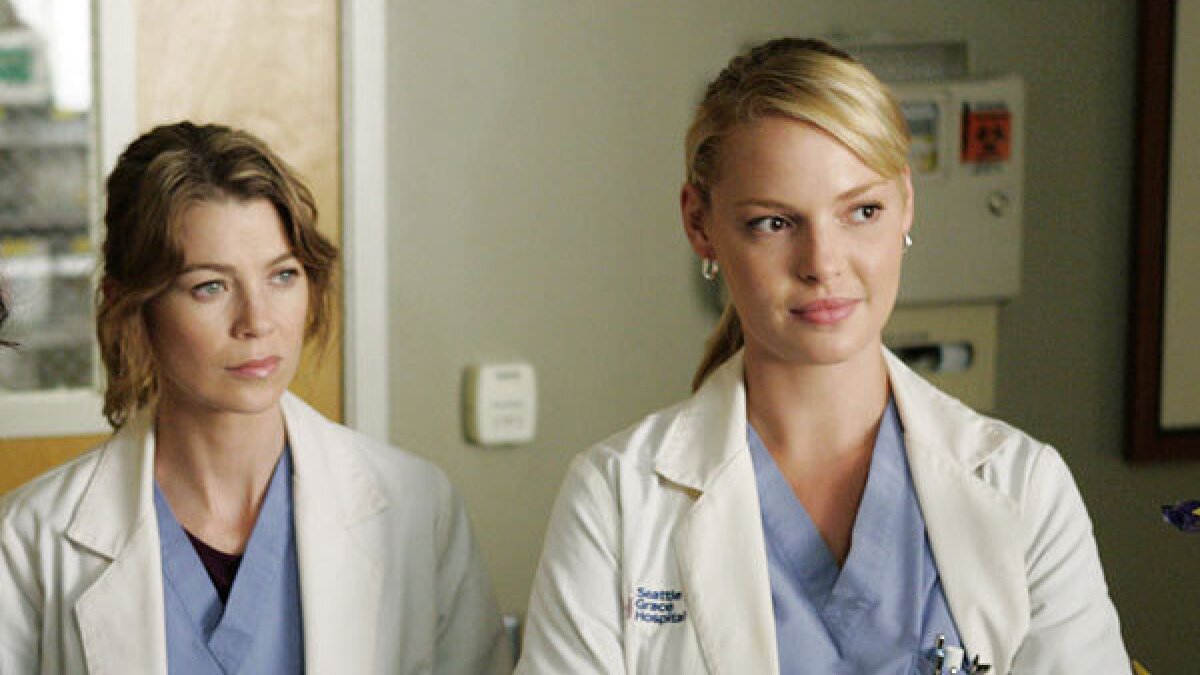 Ellen Pompeo continued that she admires strong women and any woman who has that kind of power and control over her body and life. That is a sweet spot to be in and she finds herself very lucky. The ABC show has been renewed for a 19th season and, according to reports, season 18 will be available for the audience to watch on Netflix in June.
When during the premiere event she was asked whether the show would survive without Meredith Grey, Ellen Pompeo said that they'd see and stated that the show's creators are always striving to recreate it. At this stage, constant reinvention is a struggle, but the play has been warmly received by the public and speaks to a wide range of individuals. Ellen continued that it makes the cast and crew so grateful and happy that the show has inspired so many generations of healthcare workers, so for the younger generation it's a good piece of content and they will try to keep it going as long as they can.
She was talking about the 400th episode when she said that there is sadness for sure and the audience is going to cry as well. She stated that she filmed her final scene just a day before the premiere and she was exhausted. One of the things people should be excited about is the return of Jackson Avery and April Kepner, who are Jesse Williams and Sarah Drew, just for a guest appearance though.
The 400th episode of Grey's Anatomy is streaming right now on ABC.