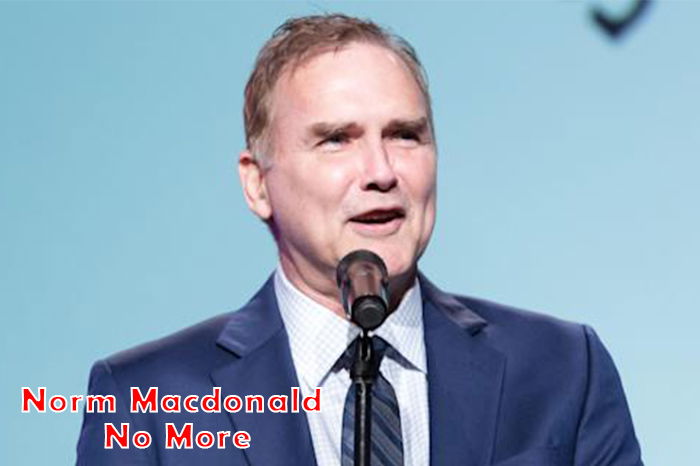 The most shocking and disheartening news came over in the domain of comedy that the comedic genius Norm Macdonald has passed away on 14th September 2021, at the age of 61.
It was first recognized and reported by the Deadline and then confirmed by multiple sources worldwide to conclude it to be true.
Norman Gene Macdonald was not only a stand-up comedian but he was also an actor known for his famous deadpan style along with being a writer who wrote for 'Roseanne' a sitcom, pretty early in his career.
The sudden demise of this Canadian comedian was pretty hard to digest by his fans as no health issues were rumored about him ever. Finally, Lori Jo Hoekstra, the deceased's producing partner and friend revealed about Norm's long journey of battling cancer privately for over a decade.
Norm was a pure comic and didn't want his audience to get even the slightest hint of his diagnosis and worry about his situation. He never wanted that the disease affects the way his loved ones and the public see him.
As Hoekstra remarked, Macdonald was very proud of his comedy and the jokes he once wrote to crack someone with surprise would never go pandered. Basically, this great comedian didn't want to see even the minutest sympathy in the eyes of his audience, instead, he want to make their laugh effortless with his comic skills.
He used to stand out as a talent icon among his peers too and of course he was a sweetheart to be praised and appreciated by his fellow comedians.
Norm Macdonald earned a reputation with his three comic albums namely, Ridiculous in 1996; Me Doing Stand Up in 2011; And, Hitler's Dog, Gossip and Trickery in 2017. He was reputed for the time he spent at The Update wherein despite getting pressured by the NBC Executive, he decided not to go easy on the close friend of the alleged murderer, OJ. Simpson, proving his integrity towards society and justice.
This was a simple yet remarkable event in his life improving his following among many men. Further, his frequent appearances in series like ABC's The Middle, then starting his own sitcom to his Twitter presence and finally making up to the satirical autobiography, made him renowned worldwide and engaged his fans from all sorts of backgrounds.
His works will always be commemorated and his absence will always be felt.
Dear Comic Genius, may your soul rest in peace.