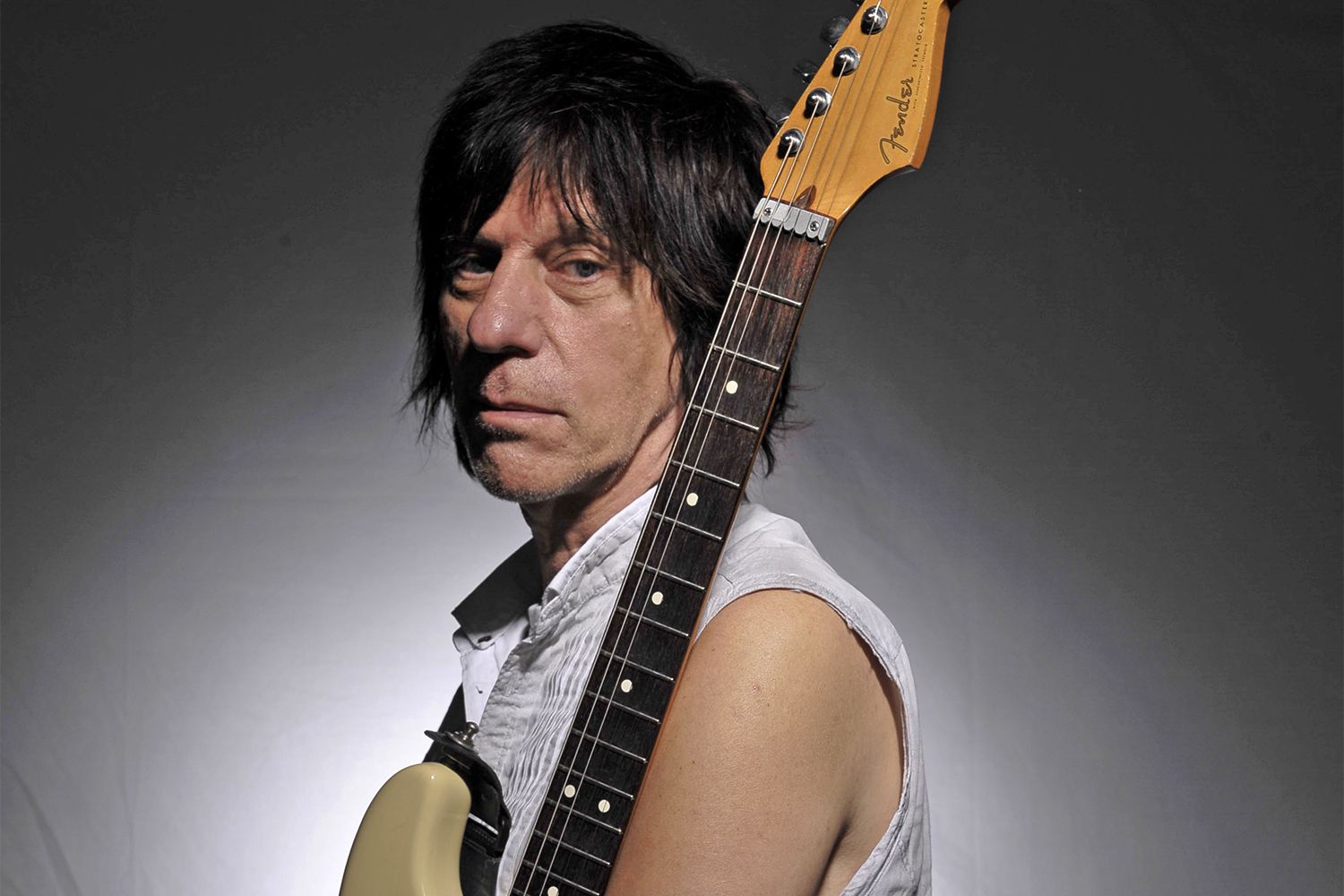 Jeff Beck passed away at the age of 78.
Jeff Beck, the legendary British guitarist, died on Tuesday at the age of 78. Jeff Beck's family confirmed the news of his incredibly sad passing away via his social media, as they noted that, on behalf of his family, it is with deep sorrow that they are sharing that Jeff Beck has passed away.
According to the statement, the British musician contracted bacterial meningitis and died peacefully in his sleep, and the family has asked for privacy as they grieve.
Jeff Beck rose to prominence after he replaced Eric Clapton in the Yardbirds in 1965. After separating from the group, he founded the Jeff Beck Group, which has been briefly fronted by Rod Stewart. The Jeff Beck Group released Beck-Ola, Rough and Ready, Truth, and The Jeff Beck Group.
In his autobiography, Nick Mason recalls how Pink Floyd wanted to employ Jeff Beck as its guitarist after Syd Barrett left in 1967, but nobody had the confidence to approach him. Jeff Beck was contacted about joining the Rolling Stones after Brian Jones died in 1969. Following the dissolution of The Jeff Beck Group, the guitar player briefly joined Vanilla Fudge before deciding to reform The Jeff Beck Group with new members. In 1972, he fronted 'Beck, Bogert, and Appice 'before disbanding in 1974.
He also released two solo albums in the 1970s, Blow by Blow and Wired. Jeff Beck released Loud Hailer in 2016 and was inducted into the Rock and Roll Hall of Fame twice, once as a member of the Yardbirds and once as a solo act.
According to his official website's bio, Jeff Beck wanted to make a statement about some of the nasty things he has seen going on in the world—greed, lies, injustice—and he liked the idea of attending a rally and using this loud device to shout his viewpoint.
In July, the rocker released a collaborative album called "18" with Johnny Depp. Johnny Depp stated that it is a privilege to perform and create songs with Jeff, one of the greatest talents whom he now considers to be his brother. The pair also released an official video for the album's first single, "This is a Song for Miss Hedy Lamarr." Jeff Beck stated that he hasn't had a creative partner like Johnny Depp in a long time and that he was a dominant force on this record. Jeff voiced his hope that individuals would take him seriously as a performer because some individuals find it difficult to accept that Johnny Depp can sing rock and roll songs.
During an appearance on SiriusXM Town Hall special hosted by Stevie Van Zandt in October, Johnny Depp discussed living with Jeff Beck and his wife Sandra when he and the former Yardbirds guitarist went on tour for their album '18' . Jeff and his wife Sandra simply took him in and he ended up living with them for months and months and months.
The actor and musician went on to say that once he and Jeff Beck went on a tour of their new music together last summer, he felt he could finally be himself. Johnny Depp explained that he was at the time dealing with other issues and for him it was one of those things where people are on the road and they just drop into the tour, adding that it's as if he was home. Johnny Depp added that he was home, and he feel at home, somewhere he can be himself.
A source told PEOPLE on Wednesday that Johnny Depp is heartbroken by the news of English guitarist Jeff Beck on Tuesday, adding that the actor-musician was by Jeff's bedside with some other rock stars before Jeff Beck passed away. The insider elaborated that Johnny and Jeff had a close friendship; they were extremely close, and he added that the disease struck quickly, and everything started to deteriorate quickly in the last few weeks. According to reports, Johnny is still handling this information, but he is heartbroken at the loss of a friend, a brother, and a collaborator.
Ozzy Osbourne tweeted that he cannot express how disheartened he is to hear of the passing of Jeff Beck adding that it's a sad loss for his family, friends, and countless fans. Ozzy added that it was a great honor to know Jeff and even more to have him play on my latest album, "Patient Number 9" adding "Jeff Beck, long live!"
KISS singer/bassist Gene Simmons tweeted that he regrets having to inform everyone that the late, great Jeff Back has sadly passed adding that nobody could play guitar like Jeff. Please obtain the first two Jeff Beck Group albums and experience greatness. RIP." Mick Jagger expressed his deepest sympathies in a letter that read that with the passing of Jeff Beck, folks have lost a fantastic person and one of the world's finest guitarists. We will all deeply miss him.
Paul Young, a British musician, wrote that he is heartbroken to learn of the unexpected and tragic death of legendary guitarist Jeff Beck adding that everyone knew who he was—the guitarist's guitarist! Paul sent his heartfelt condolences to his family and friends
We send our heartfelt condolences to Jeff Beck's family and friends.