Jennifer Aniston is full-on stanning Jennifer Lopez for her iconic red carpet looks and we're here for it. While the world is in awe of the fashion powerhouse that is Jennifer Lopez, every time the singer/actor walks the red carpet, Jennifer Aniston can be counted in as yet another awe-astounded onlooker.
In a recent interview with InStyle magazine, Jennifer Aniston had much to say about J. Lo's red carpet fashion, and all of it was positive. "You know who I think masters the red carpet? J. Lo," said Aniston to InStyle in an August 3rd interview. "I want to know what gives her the look like she's about to be seething. It's amazing. She's almost stuck getting mad at somebody, but she's just so gorgeous. She's like, 'I can't believe I'm standing here,'" the Friends actor adds.
According to Aniston, "She fell out of bed that way," and "She's a performer." She goes on to say that she doesn't "think she's trying" - referring to J. Lo's flawless red-carpet appearances. Jennifer Lopez has recently been in the news for her rekindled romance with Ben Affleck, and not too long ago, fans were hoping the same for Jennifer Aniston and Brad Pitt, who were once married, before the Fight Club actor moved on with ex-wife Angelina Jolie, with whom he shares six biological and adopted children. The two actors recently became friends again, and expectations of a rekindled romance were sky-high.
Aniston's interview to InStyle shed light on her own red carpet style, with the Cake actor saying, "It depends on your stylist, because they go, 'Never do this! Always do this!' I'm like, 'Well, that feels weird.' I don't know how to stand on a red carpet, but you do the best you can." Spilling her own red carpet success secrets, Aniston revealed, "I also try to connect with those people holding cameras. Some of them I've known a long time, so I'll say hello. If I'm having an honest interaction with someone, it makes it easier."
While Jennifer Aniston is obviously one to watch out for on the red carpet, we now know that the Along Came Polly actor very likely draws inspiration from Jennifer Lopez, whose red carpet looks are sure to give many in Hollywood serious fashion goals. Jennifer Lopez was last seen as a real-life stripper, Ramona Vega, in the critically acclaimed movie, Hustlers, while Jennifer Aniston brought nostalgia and fond memories to our TV screens in the much-anticipated Friends: The Reunion and plenty of drama in AppleTV+'s The Morning Show.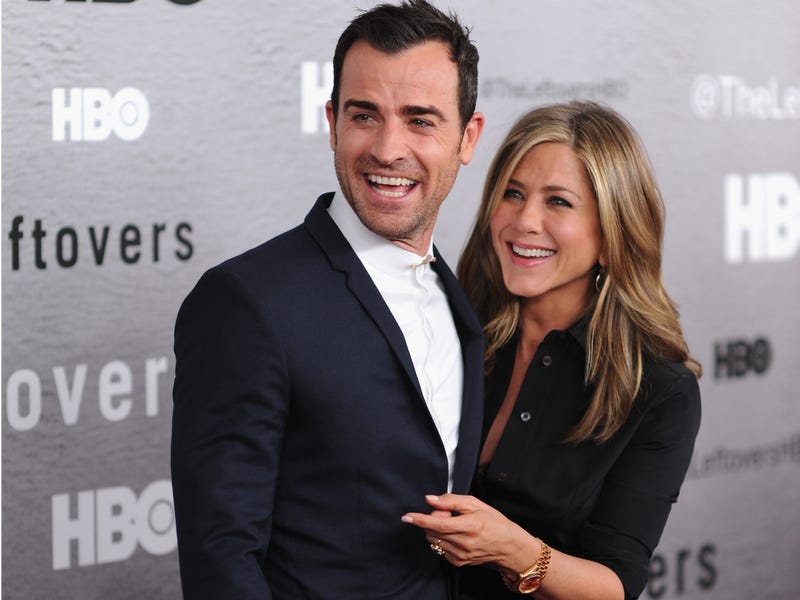 Fans can look forward to seeing Jennifer Lopez in Marry Me and Shotgun Wedding, both movies are in post-production, and are due for release in 2022. The Selena actor has been in the news for her rekindled romance with former fiancé Ben Affleck. The pair were engaged from November 2002 to January 2004, and have been dating again since April 2021. Meanwhile, Jennifer Aniston was married to Justin Theroux from 2015 to 2018, and the actors continue to be friends post their breakup.