Social media has an uncanny habit of getting under the nerves of people, especially; through pointless hate, unsolicited advice, and useless criticism. The situation gets progressively worse for celebrities, who have to live the better part of their lives in the public eye and have to constantly make sure there are followers behind them. But things can get terribly out of control if social media begins to take unrestrained control over someone's life, and celebs do have to deal with this frequently.
At such a time, a social media detox is the best course of action, and Lorde, the New Zealander, vouch for the strategy.
The singer recently made her way back to her social media after a long time and also did an interview detailing why she had taken a lengthy social media break. The singer had also gone as far as to say that her "brain wasn't working well anymore." While she still does use her social media handles from time to time, the singer is not quite active on the platforms after she quit it and has made a point of utilizing her time in alternate ways.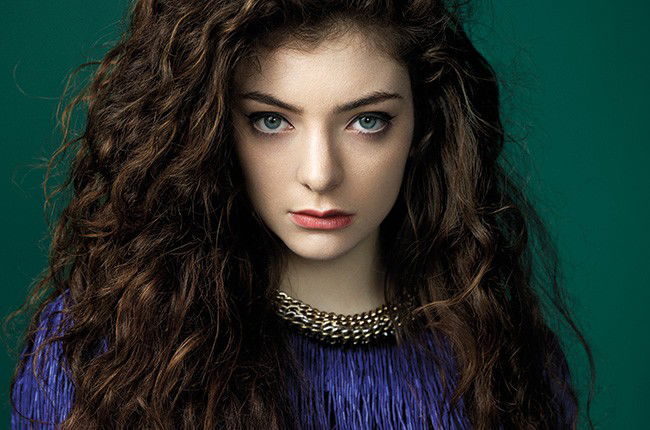 The singer shared about her experience post taking a break from the constant buzz of social media and why she had designed to make the decision. The Kiwi singer appeared in an interview with James Corden and revealed all about how the influence of the internet can leave an extremely negative impression on the mind. The lady had appeared on The Late Late Show with James Corden and revealed all that is bad in social media.
The singer, who just recently released her new album 'Solar Power,' shared that she had blocked all the social media sites from her phone so as to refrain from using them. As the enduring buzz of the internet took up her mental space constantly, she knew she was in due to a social media absence for the sake of her mental health.
She said that her brain wasn't working well, and it was like she had gone 'insane.' "I did it because I felt like my brain wasn't working very well anymore. It was horribly difficult, the hardest thing I've ever done. It's still horribly difficult every day. It would be like stopping eating sugar for me. Like I still eat tons of sugar. And if I don't have sugar, I feel insane," revealed Lorde.
The singer, aged 24, said that quitting social media had made her 'crabby' just as stopping her sugar intake would do. She also said that not using her social media makes her feel like she is 'disconnected,' but she is living with the fact now. She said, "And the first little while of not being on social media was totally like that. I was so crabby. I felt so disconnected. But it's how my life is now."
But just because the singer can't keep her fingers away from the comments sections of a site, Lorde had now resorted to reading the comments on New York Times' cooking app instead. Otherwise, she has completely blocked the usage of Twitter, Instagram, Facebook, and Youtube. She says reading those comments makes her feel like a part of a community. She relates to people trying the recipes and sharing how amazing they were and learning from the process instead of being out down like through the comments of other social media apps.
Lord said, "That's become a source of community for me. You get all these weird little stories. 'Someone's like, 'I make this for my husband when he gets home from work, and he does this.' Every once in a while, you get some kind of detail. You'll find something, and you'll make it into that."
James Corden here added that he himself has tried social media detox, but every time he promises to quit social media, his resolutions last only for about a month. The singer told that her assistant is in control of "all my passwords," and hence, she can't get access to social media on a brief impulse. In fact, her assistant even found out a way to block all search engines from her phone, and now, she does not even use Google or Safari from her phone. She even relayed her surprise, saying that search engines are not as integral to our life as we might think otherwise.
"This was next-level sort of crazy. I can't Google on my phone. I can't have Safari or anything like that. I kind of love it. You actually don't need to Google as many things as you think you need to — just do it at home on your computer!" told Lorde.
Now, Lorde does not read articles about herself and reads more about the world in general. She said that "the experience of reading about the world all the time" has made her stop obsessing over "how I felt about anything." She also said that maps are her favorite as she revealed, "It's fun to actually enjoy the maps. You have a thing in your phone to tell you where you are and where to go?"
The Stoned at the Nail Salon singer is now finding more old-school ways to connect with her followers and be relatable to them. She is also planning her musical tour ahead, and as chaotic as such a thing could be for a big star like Lorde, the singer said that she is aiming for a "transcendent experience at her shows."
Lorde's social media break does not limit to only social media apps and sites but also an overall decrease in screen time. The singer said that she is trying to bring a more connecting experience for her fans, but without screens, and by making it more personal. "I just want to be as connected as possible, and I'm trying to do it without relying on a ton of screens," the singer had said.
The Royals singer also conceded that she tends to get overwhelmed at arena concerts and is happier when she is performing in small, intimate spaces. "I'm playing intimate venues, theatres, which is cozy. I really like doing small shows. You should see me in arenas, I'm not at ease," told the Everybody Wants to Rule the World singer.
So get ready to catch Lorde at a concert and stay mindful of social media!