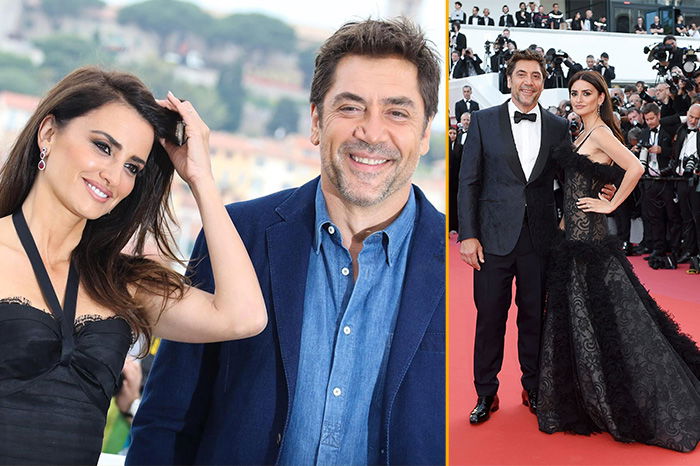 Penélope Cruz and Javier Bardem are one of the most loved couples in the industry who have managed to showcase their love for each other on occasions and keep their personal lives private at the same time. They have had a lot to celebrate recently!
The couple met in 1992 while filming 'Jamón, Jamón' and once again in 2008 while filming 'Vicky Cristina Barcelona'. Penélope Cruz and Javier Bardem started dating in 2007 and secretly tied the knot in July 2012 and welcomed their two children; Leo in 2011 and Luna in 2013.
Penélope Cruz revealed in the 2019 February issue of Mari Claire, "You know it's the beginning of something, but you don't know what it's the beginning of". She added, "My life is … a very different life. But it's the life that I always wanted since I was a little girl. When I was 4 or 5, I was already performing, and the characters in my games were always mothers. I really wanted to be a mother, for as long as I can remember. But I did it when I felt the time was right — the right time, the right person."
Javier Bardem said in February 2019 to Vulture, "Life has changed. We have grown. Everything is different once you're a family. That is the priority, as it should be. We're no exception from that. We work as hard as we can, but we recognize how hard we can work depends on each other's needs. It's important not to be confused by fiction. Fiction is fiction, reality is its own thing." Javier also shared about how starring with his partner had changed over time, "When you're younger — because we've worked together many times over the years, we met when I was 21 and she was 16 — you tend to confuse one for the other, or mix them. Now, I'm going to be 50 in a few weeks, and I don't do this anymore. She's the same way. You must always know when you're working on a level of recreation, outside of real life. Penélope and I, we have to protect the 'us.'"
When Penélope Cruz was asked about their working dynamic while at the press conference of 2018's Everybody Knows, she said, "We have done it lots of times and we don't take our characters home at the end of the day because we have the same vision of work. We will do it every now and again, when we think it's a good idea, but not all the time." The couple has not starred in any movie since Everybody Knows but they have attended many award ceremonies together to show their support for their other significant. Last year at the Venice Film Festival, Penélope Cruz went ahead and thanked her husband Javier Bardem while accepting her Copa Volpi for Best Actress.
The couple has been nominated for the 94th Academy Awards for their exceptional performances in Being the Ricardos (Javier Bardem as Desi Arnez) and Parallel Mothers (Penélope Cruz as Janis Martínez Moreno). Javier Bardem during a press conference said, "For Penélope and I to be nominated at the same time is magical." After the nominations were announced the couple not only had their nominations to celebrate but also the fact that they became the sixth married couple to receive an Academy Award nomination in the same year.
In 2008, Javier Bardem won his first Academy Award for No Country for Old Men whereas Penélope Cruz won her first Academy Award in 2009 for Vicky Cristina Barcelona as Actress in a Supporting Role. Another couple that received a nomination in 2022 is Kristen Dunst and Jesse Plemons for their performance in 'The Power of the Dog'. However, they are not married. The 94th Academy Awards ceremony is scheduled to take place on March 27th, 2022.
Congratulations to the couple on their nominations.