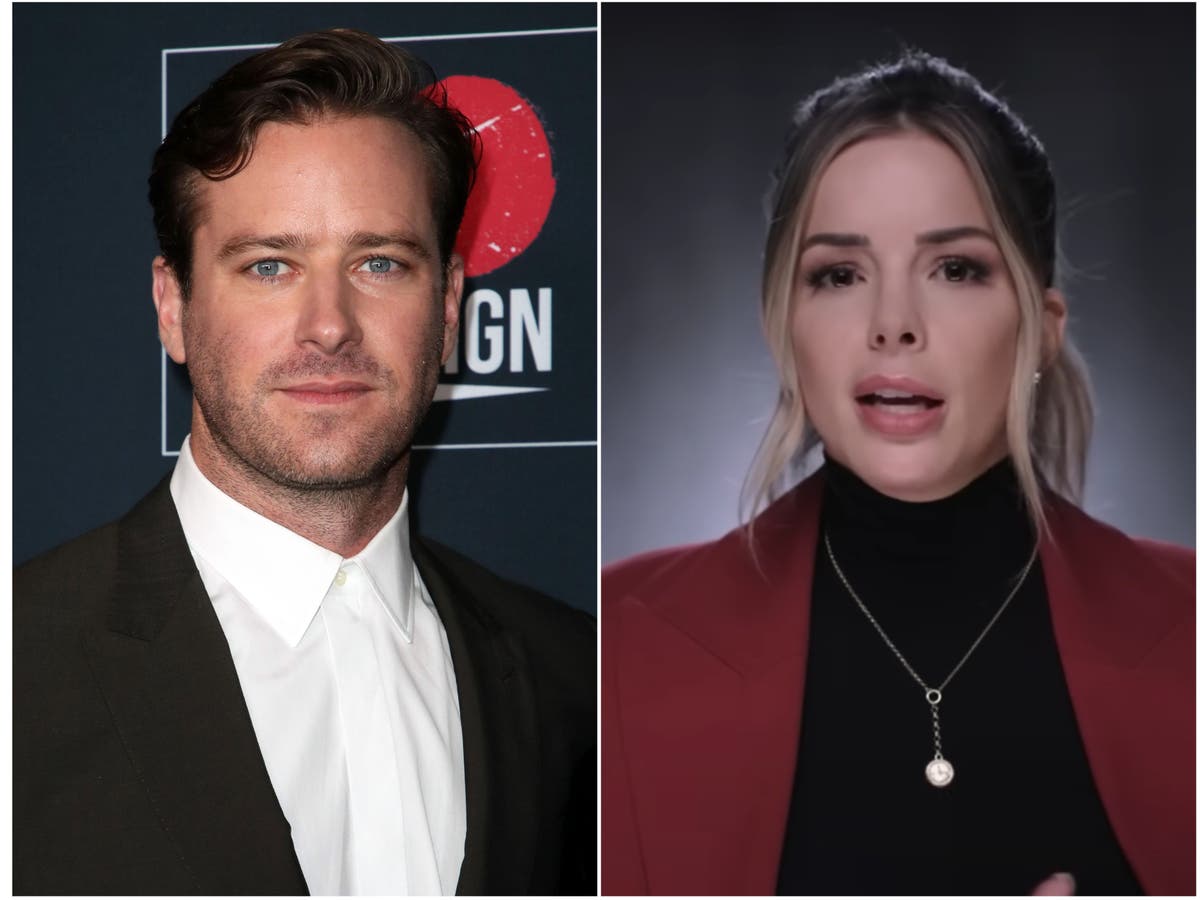 Courtney Vucekovich speaks out after the audience questions the authenticity of the pictures showcased in House of Hammer.
House of Hammer, a three-part documentary series that premiered on Discovery Plus on September 2nd, centers around the lives of Hammer men, including Armand Hammer, Julian Hammer, Michael Armand Hammer, and Armie Hammer, and the deep and dark secrets of their lives. The audience also gets an insight into actor Armie Hammer's life as accusations of sexual abuse and violence were made public against him in January 2021.
Courtney Vucekovich, one of the accusers and Armie Hammer's ex-girlfriend, was featured in the documentary and gave insight into their relationship to the audience, during which she said that in the beginning, everything seemed perfect in their relationship, but then things started to change as Armie Hammer started to push her boundaries a little by little with time. She said that she had lost herself entirely when she was in a relationship with Armie Hammer. The document series includes a lot of messages and voice notes sent by Armie Hammer about their relationship and his fantasies.
Courtney explained that Armie Hammer would become mad and had also tied her up once until she was completely immobilized, and she held back her tears while stating that she kept her eyes closed until it ended.
Some of the viewers pointed out that the picture of the alleged injuries Courtney Vucekovich showcased on-screen is a snapshot of a bit-mark tattoo, which can be found online. In the episode, Courtney said while the picture is shown onscreen, that she thinks Armie took that picture as he likes to bite hard. And he tells his partner to wear them like a badge of honor, almost as if he had convinced her that she was lucky to have them.
Courtney Vucekovich is explaining to People Magazine how she ended up on House of Hammer and said that when a person is love-bombed, they end up receiving multiple images in rapid succession, and during her time with Armie, she had received numerous messages, including a lot of pictures and videos. The picture with a bite mark was a picture sent by Armie Hammer within their archived text thread and over a year later, she believed it to have been a picture of her given that she has dozens of pictures depicting his abuse of her body.
Courtney Vucekovich stated that she chose to tell her story to shed some light on what she had gone through during her relationship with the actor and that she hoped that others would not be put in a similar situation.
According to a Talos Films spokeswoman, the production firm that created the docuseries said that they take their duty to convey victims' tales seriously. The statement said that they had immediately started looking into any new information that surfaces concerning this series, and will make any necessary adjustments as soon as they can. They stand completely with the crucial message in this video and are proud of individuals who shared their truth with the world, such as Courtney Vucekovich and Casey Hammer.
All of Armie Hammer's encounters with his former partners were consensual, his attorney Andrew Brettler previously said in a statement to Vanity Fair. They were mutually participative, extensively discussed, and decided upon in advance with his partners. The lurid claims that have been spread on social media were created with the intention of harming Armie Hammer, but that does not make them real.

The recent allegations of rape and abuse against Armie Hammer are only the tip of the iceberg in terms of the Hammer family. According to Jason Sarlanis, president of Crime and Investigative Content, Linear and Streaming, with House of Hammer, they have seen genuinely terrible facts and deadly truths that money and power couldn't hide forever. Jason added that they hope that the extremely brave women who came forward to share their stories would serve as an inspiration to others and that our documentary will help to continue crucial debates about abuse in our culture.